20 MINUTES.IS
The web christmas of Google is called 'Follow Father Christmas'.
Each day you will unlock a new mini-game or pastime.
For now, there is a musical game, a number of challenges to programming, a drawing application, a map of Christmas traditions…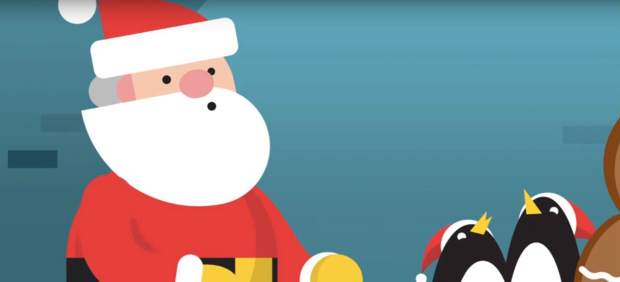 This December, Google has returned to surprise its users, not with a doodle colourful, fun or interactive, but with something much larger, a website of mini-games and hobbies-teaching that are desbloqueándose, one per day.
To find the website just go to the main page of Google. Under the finder bar and the buttons "Search" and "I'm feeling lucky", now appears on a small Santa Claus with parachute next to a link that reads "Fly with santa Claus and dances with the elves in his village".
When you click on the link opens the cited page, you are invited to follow Santa in an interactive way. While in other years has been to follow your route via Google maps, now it's time to entertain and learn with a mini-game journal until the 25th of December, the day of delivery of the gifts.
The first challenge, published on December 1, was the mini-game musical Festival of the wrap. After it have released a calendar of christmas traditions around the world, hobbies, introduction to programming, a translator, a kind of Paint, a animated short set in a museum…
there is Also a mobile application is also call is santa Claus in which you can play more games.
Google creates a web of games for christmas that are unlocked each day until the 25th
Source: english
December 7, 2017