The smart application of Google to save mobile data, Datally updates to the version 1.8 to incorporate a new feature: be able to do a** track the usage of your Wifi access point**.
When we share the connection of our Android now we can know how much data we've shared and set a alert when users approach the limit.
Follow Hotspot
To set up an alert so you just have to go to Datally > Follow Hotspot. There we set the MB or GB that we want to share through our hotspot or Wifi access point. Once you set up this limit because we only need to go to settings and create our Wi-fi zone enabling the option for Wi-fi access Point.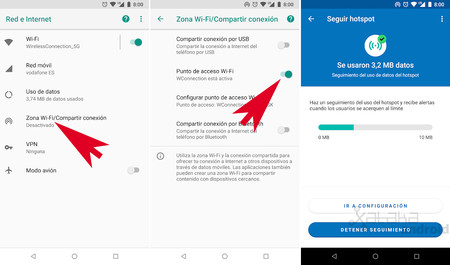 once you have created our Wifi Zone, Datally we will show the use of data made by the users or devices connected to the connection our mobile. When you reach the limit we will get a warning that notify us that you have already reached the limit of hotspot, showing the option to turn off the Wi-fi hotspot to stop sharing the data. is Not turn off the hotspot automatically when you reach the limit, you have to do it manually.
Datally: data saving app by Google
1.8
–
The news Google Datally: how to make a follow-up to the use of the Wifi access point and receive an alert limit was originally published in Xataka Android by Cosmos .

Xataka Android
Google Datally: how to make a follow-up to the use of the Wifi access point and receive an alert limit
Source: english
November 3, 2018