Google is the search engine most used in the world is not new news. Write the equation of the corresponding search and that Google spit out results is part of our day-to-day, and the way in which you are shown these results will change in the next few weeks.
Currently, when we search for something on Google, this shows us that the 'major news'. Those featured news that Google climbs to the top positions, so that we can see them more easily. Currently, there's a bit of chaos with these, showing in some only the title, the cover, etc .. This is going to change, thanks to the new way of show main news that has been proposed by Google.
The main news, now better ordered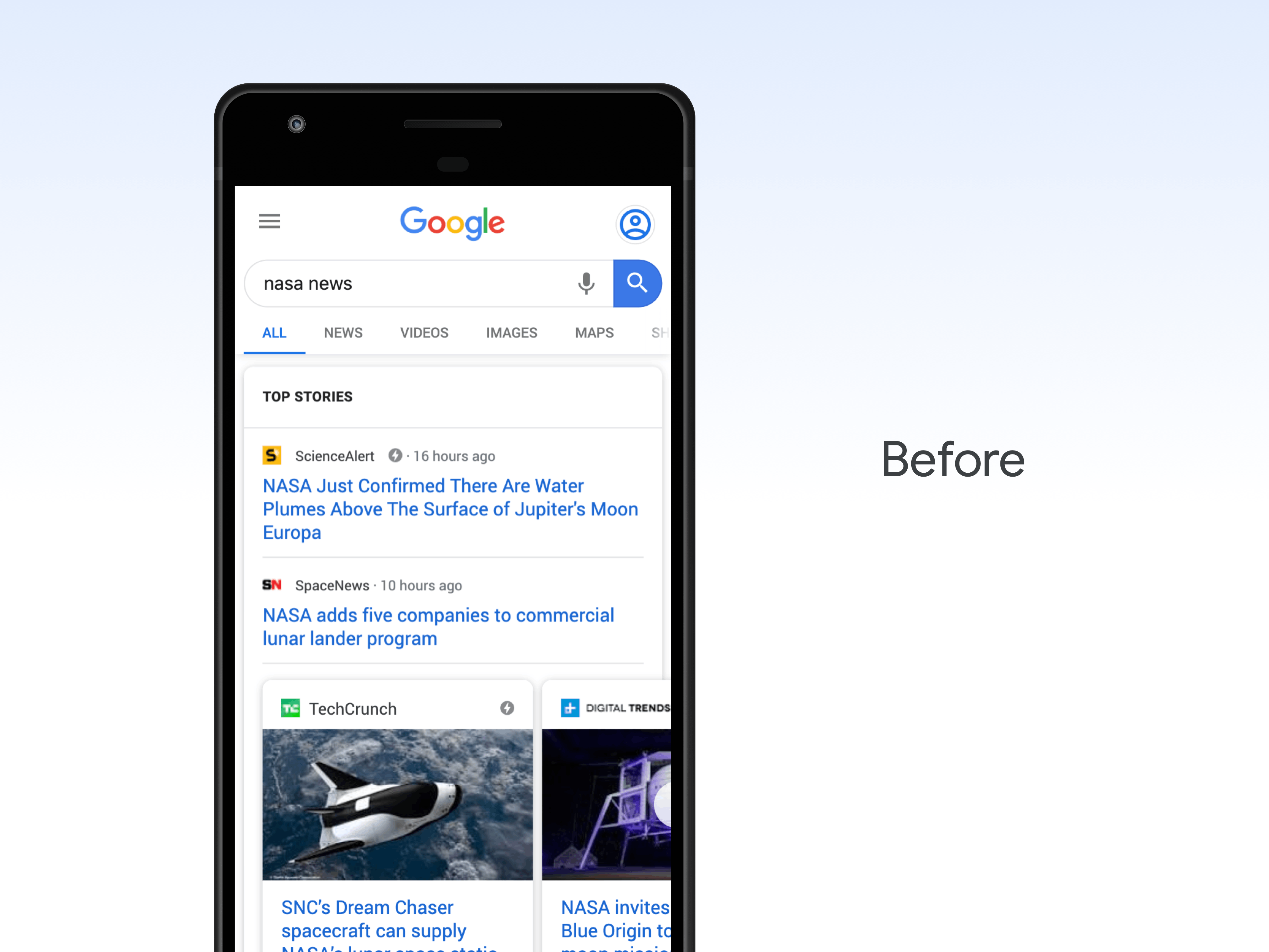 According to Google in his recent publication, are using artificial intelligence to organize a more optimal search results are offered within the section Top Stories, or 'major News', in our language.
Google will show the news in a more orderly way, not to mention give more information about them on the cards. There will also be space for opinion articles related to the topic
on the one hand, Google will display these results in a more visual way, by grouping covers with its corresponding title, to not leave links with just a headline above the images. This will allow now you have larger blocks of news and highlights, all of them arranged in a uniform manner.
similarly, will now display articles and other related interest (interest, according to Google), with the issues that we were looking for, not just news of recent happenings. In the same way, we will now see more content within the own cards of the Top Stories, to have a closer approximation to the article before you open it.
These changes are applied already in the united States and, according to Google, will begin to reach the rest of the countries within the next few months, so it is a matter of time to be able to use this new carousel of news.
More information | Google
–
The news Google improves the way you see the major news in the mobile: more order and more content was originally published in Xataka Android by Ricardo Aguilar .

Xataka Android
Google improves the way you see the major news in the mobile: more order and more content
Source: english
December 12, 2019