The na new version of Google Maps to Android is already here, and among its innovations is its new music player built-in Google Maps Navigation.
that means that from now we can controlar music from Google Maps without having to change the application and leave for a few seconds, the view of the GPS navigator.
Showing the playback controls on Google Maps
If we want to control the music from the browser so we only have to go to Google Maps > Settings > navigation Settings and activate the new option Show playback controls multimedia.
There, Google Maps we will be asked to select which media application we want to put as default. The applications that are compatible with Google Play Music, Spotify and Apple Music.
once you have connected the music app on Google Maps because we can control its playback from Google Maps Navigation, for the navigation-guided Google. In the browser will appear to us a shortcut to open the music player.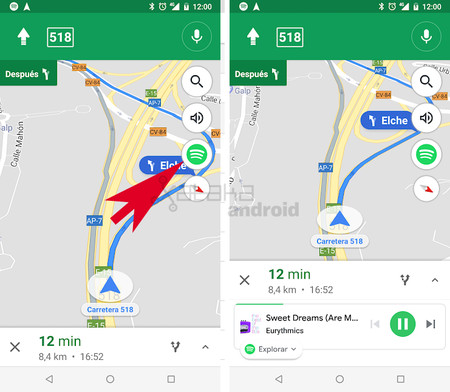 The built-in player allows us to start the music, pause, forward or rewind song or explore the latest songs, albums, or playlists to be reproduced.
At any time we can change music service from the menu on the browser, sliding up your bottom panel. There you can select another music application.
Maps – Navigation and public transport
Varies depending on the device.
–
The news Google Maps: how to connect Spotify, Apple Music or Play Music to control playback from the browser was originally published in Xataka Android by Cosmos .

Xataka Android
Google Maps: how to connect Spotify, Apple Music, or Play Music to control playback from the browser
Source: english
October 4, 2018