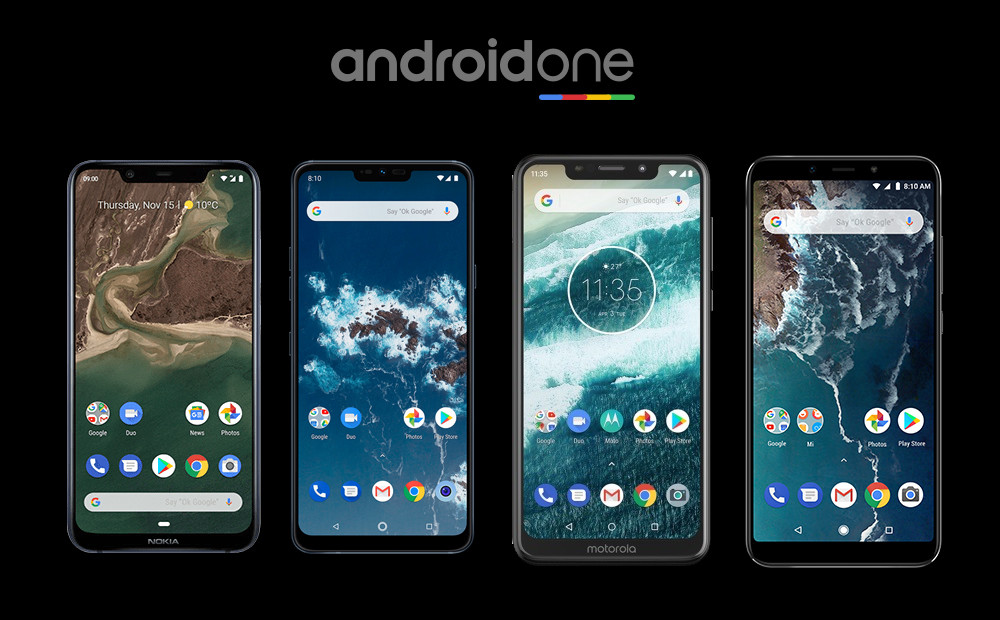 One of the advantages of Android One, it is also having Android pure with the best experience of Google, it is the commitment of the manufacturers to update their devices to new versions during two years and security updates for three years. Well, it seemed that this had been changed.
And is that yesterday jumped all alarms on the update policy of Android One, it seemed that Google was not going to force the manufacturers to offer two years of updates guaranteed, and it seems everything was in maltentenido.
Changes in the web of Android One and what about the policy?
it All started by a thread Reddit that made mention of a change in the web page of Android One, whose reference to the two years of support had disappeared, and as there was only a reference to the three years of monthly security updates. From that thread it started to skip the news or rumor that Android One is not already going to offer two years of updates.
The image that you see above no longer exists on the website of Android One and what we see now in the final part of the site is a reference to the fact that now there are to consult in our country with the manufacturer of our device to confirm the duration of the support of our mobile, and that the holder of the security updates is three years.
by Querying the web from manufacturers such as Nokia, Motorola, BQ or Xiaomi we see that
The response from Google
Us to learn of those changes on the website of Android One, we got in contact with Google to expect to get more information, and the company has answered with good news. A Google representative confirmed to us that "there have been no changes to the policy updates", as Android devices continue to be offered to the user two years of upgrades to new versions Android.
So for now we can be quiet. On Android devices One that is currently in the market continue to have their two years of updates guaranteed, and it seems that for the new launch over the next year will also continue with the same update policy.
we Also recommend
the good, The bad and the ugly on bank fees: is it possible to avoid them?
A leakage of the Pixel 3 Lite and Pixel 3 Lite XL leaves us with renderings and possible specifications
Follow santa from your application with new mini-games or from Google Maps
–
The news Google responds: "there has been no change in the update policy of Android One" was originally published in Xataka Android by Cosmos .

Xataka Android
Google responds: "there has been no change in the update policy of Android One"
Source: english
December 27, 2018