20 MINUTES.IS
Google will show how much time is left of battery with a few more precise calculations.
The tool is available in the Nexus and Pixel that work with Android 8.1.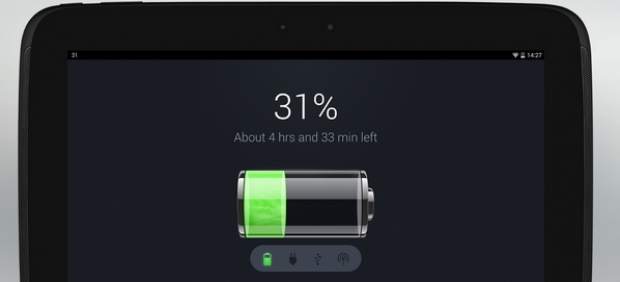 Google will solve one of the main concerns of the users of Android and arises in the next updates of the system a tool to show the remaining battery we are left in the cell before it is shut down completely.
as noted Andro4All, up to now the calculations of Google to measure the battery were not to be entirely accurate or real, because it offered an estimated time of duration power always and when not you were playing just the mobile.
however, with the update of the Android Oreo 8.1, the system will use machine learning to learn and analyse our usage pattern of the mobile and to be able to offer a few statistics and more precise calculations.
that Is to say, if you use a lot of apicaciones as Netflix, or a game, Google you will learn how much they consume, and thus be able to better estimate the battery remaining, as reported by the web portal.
Although our daily use of the smartphone varies from day to day and the prediction is not one hundred percent faithful, Google will use artificial intelligence to improve it.
The function is already available in the Nexus and Pixel that work with Android 8.1, and it remains to be seen how and in what mobile will be implemented, because the layers of the manufacturers may not facilitate too much the work.
Google will also show you the percentage of battery you have left in the mobile
Source: english
November 24, 2017