EUROPA PRESS
The company is launching the initiative "Google Play Security Reward Program' for "incentivizing research" security in Android applications.
The author that detected the error will have to ask Google to Play a "monetary reward".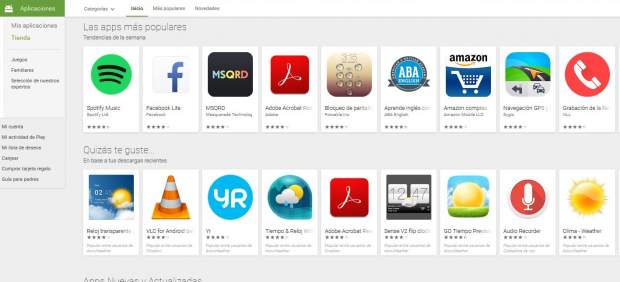 The tech company Google has launched a rewards program that will reward those who detect security vulnerabilities in the applications present in your marketplace mobile Google Play Store.
The american company has informed through a post in its security blog that this initiative, called Google Play Security Reward Program, aims to "encourage research" security in applications for the operating system Android.
In collaboration with the platform-independent search for bugs HackerOne, Google will allow researchers to submit vulnerabilities to a limited number of developers of apps which participate in the program. Once it is accepted in the error reported, the author of the discovery will be able to ask Google to Play a "monetary reward".
Google has been based on the "continued success" of other programs of awards for invite to developers and the research community to collaborate to "proactively improve the safety of some of the most popular applications for Android on Google Play.
The company has detailed those developers who want to join the initiative must transfer their interest to the responsible partners of Google Play.
The responsible of the application, has stated, "will benefit" with the discovery of these bugs, because Google and these researchers scanned "all the apps for them" and offer safety recommendations to the developers of those that are affected.
Google will reward those who find security vulnerabilities in Google Play
Source: english
October 20, 2017