I Want to Break Free by Queen was the most played in Spain.
FreeStyle has unveiled what have been 20 songs played Hero Guitar Hero Live for Live in the way Guitar Hero TV during the last Christmas holidays.
It we find that gotsta I Get Paid ZZ Top has been the most popular , while Best Day of My Life American Authors Tribute Tenacious D and have become the second and third place respectively. Note that both songs on demand as Premium Shows are included in this list.
Also published another list of most played all 20 subjects in Spain during the same period time, where I Want to Break Free Queen has been the most successful, followed by American Idiot by Green Day and BYOB System of a Down.
Live Guitar Hero is a major change compared to that seen in the original games . Besides having an entirely new guitar, now we see the first-person shooter to observe the reactions of the public and our group to our way of playing the instrument.

The 20 most popular from December 24 to January 3
1 Songs. Gotsta I Get Paid – ZZ Top
2. Best Day of My Life – American Authors
3. Tribute – Tenacious D
4. Epic – Faith No More
May. Rollin 'and Tumblin' – The Gaslight Anthem
June. Jekyll and Hyde – Five Finger Death Punch
7. Diamond Eyes – Deftones
August. Break the Cycle – Motionless in White
September. Tears Do not Fall – Bullet For My Valentine
10. Broken Generation – Of Mice & Men
11. More Than A Feeling – Boston
12. Stacy's Mom – Fountains of Wayne
13. Cult of Personality – Living Colour
14. Eyes of a Stranger – Queensryche
15. Buddy Holly – Weezer
16. Cowboys from Hell – Pantera
17. The Lazy Song – Bruno Mars
18. Down with the Sickness – Disturbed
19. Time To Pretend – MGMT
20. Always with Me, Always with You – Joe Satriani
The 20 most popular songs in Spain
I Want
to Break Free – Queen
American Idiot – Green Day
BYOB – System of a Down
The Lazy Song – Bruno Mars
Chop Suey! – System of a Down
Nightmare (Live) – Avenged Sevenfold
Eye of the Tiger – Survivor
Let Her Go – Passenger
Lonely Day – System of a Down
I Want It All – Queen
The Kids Are not Alright – The Offspring
Pretty Fly (for a White Guy) – The Offspring
Toxicity – System of a Down
Going Under – Evanescence
We Are the Champions – Queen
Before I Forget – Slipknot
Feel So Close – Calvin Harris
Sing – Ed Sheeran
Buried Alive (Live) – Avenged
Sevenfold Aerials – System of a Down
Video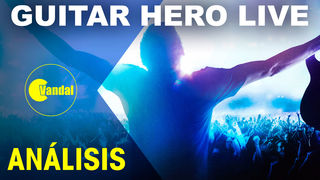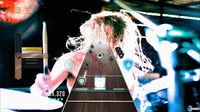 clear='all'/>


Vandal
Gotsta I Get Paid ZZ Top was the most popular song of Guitar Hero Live this Christmas
Source: english
January 11, 2016