Analyze the aspect of the new game of Bethesda.
Bethesda will launch Fallout 76 the next 14th of November on Xbox One and PS4, as well as the PC, introducing an open world online markup environment apocalyptic and rural special in West Virginia. On this occasion, the comparison chart AnalistadeBits presents the differences of resolution or quality of textures and modeling title in Xbox One, Xbox One X and PS4 and PS4 Pro.
Photo by Sergey Zolkin from UnsplashWell, Xf...

What is Inat Tv Pro?Inat Tv Pro APK for Andr...

The cryptocurrency market has exploded in po...
As I discussed on your day, we observe different degrees of resolution or definition in favor of the adaptation to One X, something superior even to those exhibited by the edition of PS4 Pro of the same video game. In addition, in this case, Fallout 76 runs modeled somewhat more complex, textures more defined, and a color palette more vivid in its edition for the console more powerful Microsoft, demonstrating the extra point of performance of this version.
More of Fallout 76 Vandal
Video: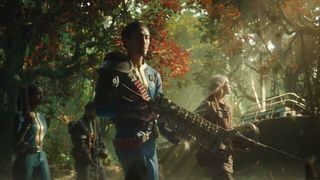 Fallout 76 takes over the world of the saga and the survival posapocalípitc to the online game. unlike the Fallout classic does not have secondary characters are not playable. That is to say, all the humans and survivors that we see will be players connected to the game server. will Be launched on the 14th of November on PS4, Xbox One and PC. You can check the schedule of the beta for the next few days.
Graphical comparison of Fallout 76 on Xbox One, PS4, PS4 Pro and Xbox One X