Will be of type venom/sinister.
The japanese magazine scarlet ibis has revealed that Grimer will be another of the pokemon classic that will be in the shape of Alola in Pokémon Sun/Moon. Unlike its original version, which was only of the type of poison, this time will be venom/sinister.
is A new evolution?
According to the same source, the magazine also reported the evolution of Jangmo-o, although we do not have an image that can attest to this. If true, it would be a creature called Shiruvadi whose type would be dragon/fighting.
In the event that all this were real, the Nintendo should not take too much to distribute images and videos official to present these contents, so that soon we will leave doubts.
The new generation of Pokémon
Video: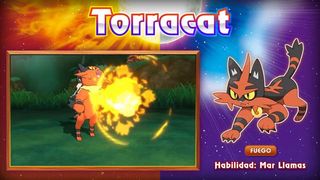 Pokémon Sun and Moon will hit the stores from around the world the next November 23, exclusively for Nintendo 3DS, offering us a new region formed by several islands, where we will discover new creatures, we will find new versions of classic monsters such as the aforementioned Grimer, we will learn new types of movements and batallaremos in new modes of combat.
Grimer will be in the shape of Alola in Pokémon Sun/Moon
Source: english
October 12, 2016