free Entrance in the second edition of this event with video games, board games and much more.
The event of video games Guada Gaming, to be held in Guadalajara, will take place this year, the days 6 and 7 April in the Space Tyce (C/ Grecia, s/n; area Ships of the Fort of San Francisco, in Guadalajara). The entrance to Guada Gaming will be free. The opening hours are from 10h-22h Saturday, April 6, and from 10am to 18pm on Sunday 7th April. This is the second edition of this event.
attendees will be able to enjoy consoles, current and classic, recreation, computers, etc, but also games such as table football or pinball machines.
beyond the game
The entertainment of Guada Gaming is complete with a shopping area where you can purchased hardware, software and merchandising – related video games.
All of this will be complemented with all kind of activities around sagas of entertainment like Indiana Jones, Harry Potter or Star Wars, among others. This will include workshops and all sorts of events around the world of film and comics.
attendees will be able to collaborate in the joint initiative Game for Food, that claim to help the visitor to get kilos of food destined to help the most needy families.
virtual Reality, video games and table games
So, visitors of Guada Gaming will enjoy the titles most innovative, competitive and fun, with consoles such as the PlayStation 4 and PlayStation VR or Nintendo Switch. Among the games confirmed are Jump Force, Dead or Alive 6, Tetris Effect, Mario kart 8 Deluxe and Super Mario Party.
board games will also have a strong role in Guada Gaming, in a bid headed by the AVGhost created by the company Mystical Games: a title that makes use of the darkness, the room acoustics and the use of new technologies for the player to live sensations enjoyably terrifying.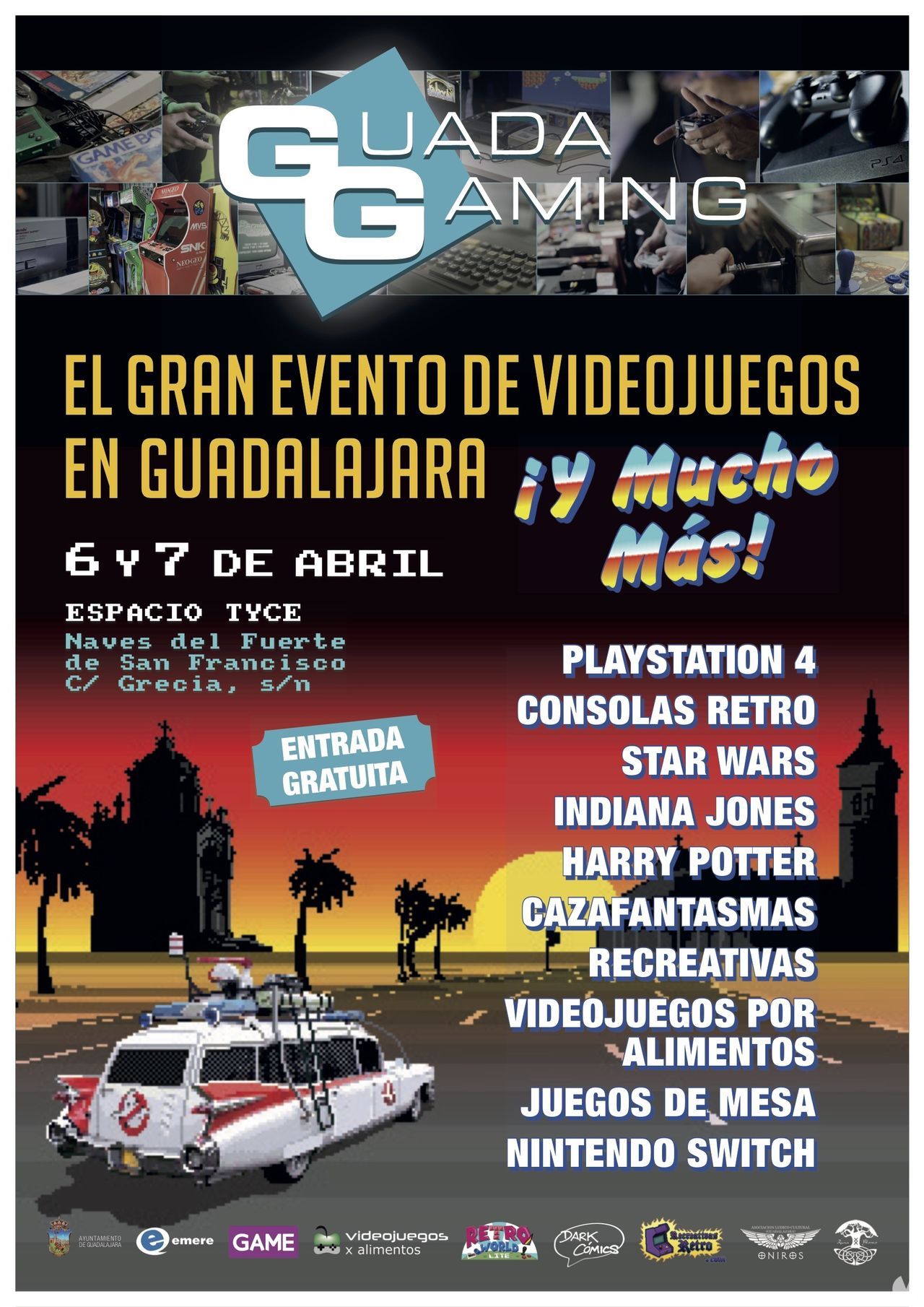 Guada Gaming will be held in Guadalajara on 6 and 7 April
Source: english
March 31, 2019