Atlus presents this character
Atlus and Vanillaware present us with a new video of Odin Sphere. Leifthrasir which this time focuses on show Gwendolyn, one of five playable characters Title .
is Ragnanival princess, daughter of Odin, a brave Valkyrie everyone fears in the field of battle. Yes, their skills do not reach her older sister, Griselda. After spending a lifetime in the shadow of her sister, Gwendolyn reserved is ready to face whoever.
The title will hit PlayStation 4 PlayStation 3 and PlayStation Vita in 2016, still no date . It will debut in Japan on January 14
Video.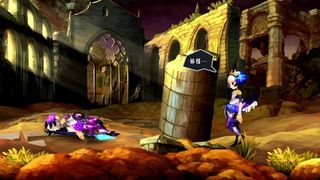 Gwendolyn stars in the new video of Odin Sphere Leifthrasir