Bungie has helped with custom objects to the loss of this developer.
Adriel Wallick, developer of independent video games, which has worked in some of the big companies in the industry, has used the game Destiny to ask marriage to his partner, Rami Ismail, developer of games such as Nuclear Throne.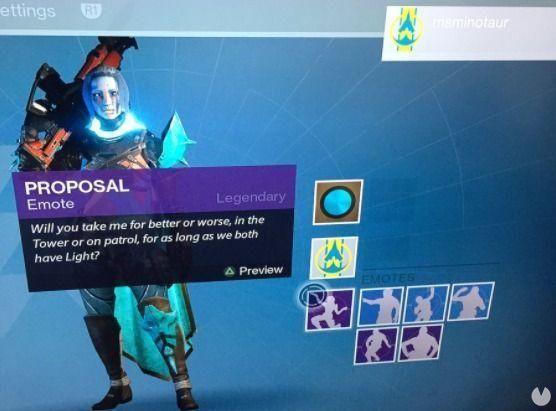 Wallick convinced the team of Bungie to that introduced in the code of Destiny everything you need for the request, including the message "do you marry with me, in prosperity and in adversity, in the Tower or in patrol, while they both have Light?", in reference to one of the attributes of the characters in the game. After the declaration, he offered Ismail a Ring of the Eternity custom whose description as item is "for the Guardiantes who have found their perfect match."
Also introduced a letter with the message "Rami, these years have been filled with some of the biggest adventure of my life. We've done amazing things together, we have traveled to sites mind-blowing, and destroyed countless foes together in many virtual universes. When I think of all that's left for me to do in life I can think of no one more than you by my side to share all my future adventures. Would you marry me?".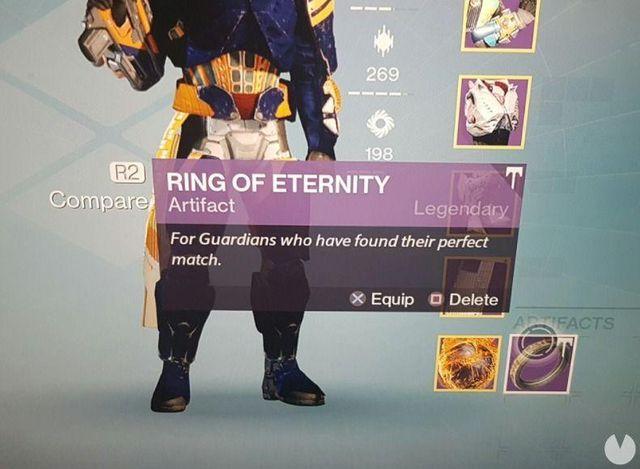 Ismail said yes and he thanked Bungie collaboration via Twitter to create all of these custom content with those who have asked marriage to his girlfriend through a video game.
Adriel and Rami met several years ago on a plane trip. Were in seats next to each other, and both began to play with Fingle.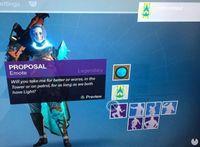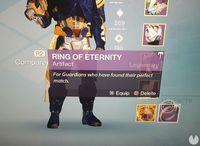 He proposed marriage to his boyfriend with Destiny
Source: english
October 23, 2016