A few days before debuting in stores online.
Next June 10 physical edition will launch Hearts of Iron IV ; A few days earlier, on June 6, will hit stores digital distribution like Steam href="http://store.steampowered.com/app/394360/" . It is the fourth part of the series of flagship titles Paradox strategy in recent times.
The game gives us the opportunity to direct any nation involved in World War II , both in the front and on the diplomatic side of the conflict.
the aim is to offer a real-time simulator that focuses on authenticity to fight with tanks, aircraft, ships and in the trenches online matches for up to 32 players

Video.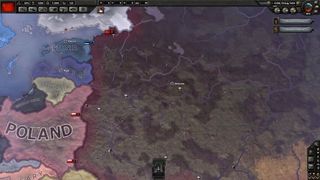 Hearts of Iron IV will arrive in physical format on June 10
Source: english
June 5, 2016