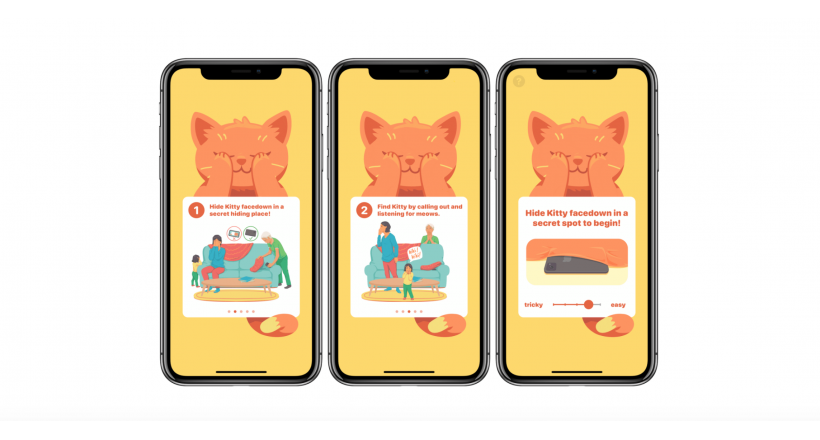 for the duration of this quarantine, the parents should take advantage of all the tools that you get to keep your children entertained. Here Kitty! it is an application that transforms your iPhone into a participant in the game hidden.
The game allows you to set the difficulty to find the hidden, all you have to do is to hide the iPhone upside down and start to play. After that, the search for the kitten that will go meowing, giving clues to their location to what they are looking for.
In a few weeks, the application will add a new character: a piglet, and later on other animals will be added to it. The application can be downloaded free of charge from the App Store.
Here Kitty!, an application to play with the boys