Have also shown a new stage.
Blizzard announced on the occasion of the Blizzcon 2015 a range of developments related to Heroes of the Storm , its popular MOBA free-to-play .
The first announcement was the presentation of Three new heroes : Lunara -asesina at a distance, body to body-Greymane-Guerrero Cho'gall -half and half warrior assassin
have also announced the Mode Arena field. battle that pits two teams of five players in a best of three competition; Fierce skirmishes at close range, on battlefields evolving.
Finally presented Torres fatality , a new battlefield rules will not we had seen so far in this MOBA.
To learn more in detail all these contents, you can read the information on the official website and view pictures and videos that we leave then
Video.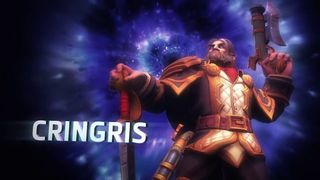 Heroes of the Storm features three new characters and Arena mode
Source: english
November 6, 2015