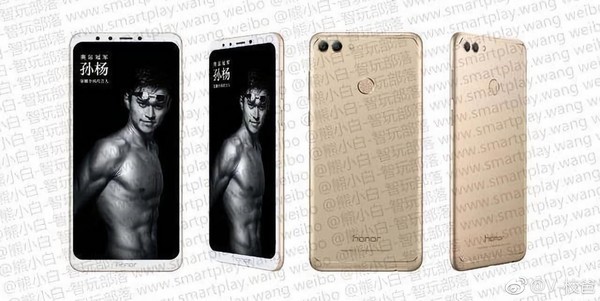 The Honor 10 is the flagship of the chinese manufacturer. A mobile phone with the powerful processor Kirin 970, a screen with 'notch' of 5,84 inches and a very competitive price. It is the classic high-end of the beginning of the year. And what tends to be common for the second half of the year? A equivalent model but in format phablet.
Now we get the first leaks and rumors of the Honor Note 10, a phablet that is expected for the end of the year and will move the essence of the Honor of 10 for those looking for a device big and with a lot of autonomy. A device to fight against the Galaxy Note 9 and My Max 3. Let's see what we offer.
Honour Note 10, features filtered
| | |
| --- | --- |
| Screen | 6,9″ QuadHD+ |
| Processor | Kirin 970 |
| RAM | 6 GB |
| Storage | 128 GB |
| Battery | 6000 mAh |
| Cameras | dual Camera rear-16 megapixel more artificial intelligence |
| Other | fingerprint Reader back, GPU Turbo |
The Honor Note 10 would come with a screen 6.9 inch that had already been rumored previously. Their technology could be AMOLED and come up with a resolution QuadHD+. A size brutal but thanks to the format 18:9 would not be so large in comparison with the previous phablets.
inside we would find the processor Kirin 970, a model of great power that we have already seen in the Honor 10. It is expected that by the end of the year Huawei please have ready the following generation of processors Kirin, a few that would come along with the Huawei Mate 20.
Accompanying the processor, we would have 6 GB of RAM along with 128 GB of storage. But the highlight is its battery, which would go up from the 3,400 mAh of Honor 10 to 6000 mAh for this Honor Note 10. A number on the other side logic to handle a larger screen, own almost of tablets that are not mobile. Although we already know that this line is very fuzzy.
The body would be of glass as is usual in Honor and we would have the fingerprint reader behind. For section photo we had with a dual camera of 16-megapixel and powered by artificial intelligence, as in the Honor 10.
we Will have to wait still a few months to receive more details of this Honor Note 10, a terminal that would be the renewal of the Honor Note 8 and its 6.6 inches, a device that last year was not renewed.
Via | GSMArena
Xataka Android | The 19 best apps to take advantage of your phablet
–
The news Honor Note 10: first rumors of the phablet with a screen of 6.9 inches and 6000 mAh, which would come to the end of the year was originally published in Xataka Android by Enrique Perez .

Xataka Android
Honor Note 10: first rumors of the phablet with a screen of 6.9 inches and 6000 mAh, which would come to the end of the year
Source: english
July 5, 2018