The spectacular game of Guerrilla warfare, until now exclusive to PS4, would come this year to computers, and might not be the latest game from Sony in it.
early December we already informed you of a rumor ensuring that Horizon: Zero Dawn, the exclusive game for PS4, would come to PC in 2020. It is now the average north american Kotaku, which historically has reported a multitude of rumors and leaks that have finally been certain, is the one who ensures that this is true, and that Horizon will arrive this year to PC.
According to Kotaku, until three different font familiar with the plans of Sony have confirmed that the game Guerrilla Games will come to pc this year, in which as indicated would be an unprecedented move for Sony, which would point to a shift in strategy as the editor, that would open the door to the arrival of their big productions PC.
is The first of many others?
This would be the first great exclusive game developed by a studio owned by Sony that it would come to PC, beyond games such as MMO as EverQuest, edited in the past by Sony Online Entertainment. Although Death Stranding also has confirmed its release on pc this summer, it was a title funded and published by Sony, but developed by Kojima Productions, which does not belong to Sony, similar to what happened with the games Quantic Dream, Heavy Rain, Beyond: Two Souls and Detroit: Become Human, already available on PC, and that until very recently had been exclusive to the PlayStation consoles.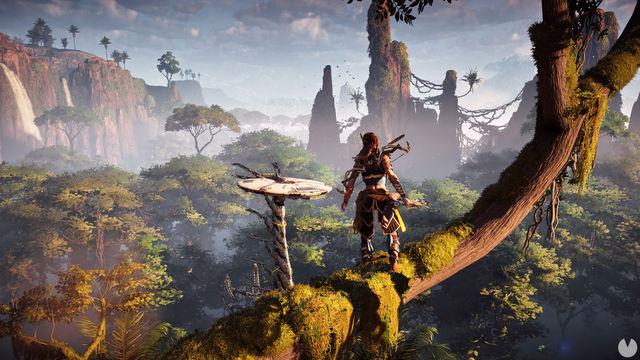 it Is more than likely that it is not by chance that both Horizon: Zero Dawn as Death Stranding use the same graphic engine, the Tenth Engine Guerrilla Games, and they have taken advantage of the work of porting it to PC for the launch of both games. Taking into account the spectacular I just graph these titles on PS4, can be downright amazing the visuals of these two adventures open-world in PC.
moment it is not known their release date approximate, or when Sony will make this announcement, but it will be interesting to know the position of the company, that you will have to give explanations their fans to know if this is going to become usual, and if more of their big productions are going to arrive in the coming months and years-to-PC, bearing in mind that this year will launch its new console, PS5, whose first rumors indicate that you will have exclusive games from the first day, the opposite Xbox One Series X.
you Will have to wait to know if Sony will release some games very specific and sporadically on the PC or if it will be something common, and, if so, whether the release on computer would be simultaneous (as does Microsoft), close or far away your arrival to PS4 or PS5. In this case, Horizon: Zero Dawn was launched on march 2017, for what would three years after of its original release, after being sold 10 million of copies.
Horizon: Zero Dawn is coming soon to PC, according to sources from Kotaku
Source: english
January 16, 2020