The well-known app store of Google is the gateway to install all kinds of apps on our Android. If opened from a mobile or a tablet, we can do searches, add to favorites, leave a comment on any of them and the most important: download. In the case of a computer we can do all of that except them, but we have the option to start a discharge in the device that we have linked on our account remotely.
Now, what if we want to make a download conventional? As when we got a PC application from your computer. Officially there is no way of doing this, but thanks to a project called Raccoon, and that has more than 4 years of life, where we can download APKs from Google Play and subsequently do with them what we see fit.
How does the Raccoon?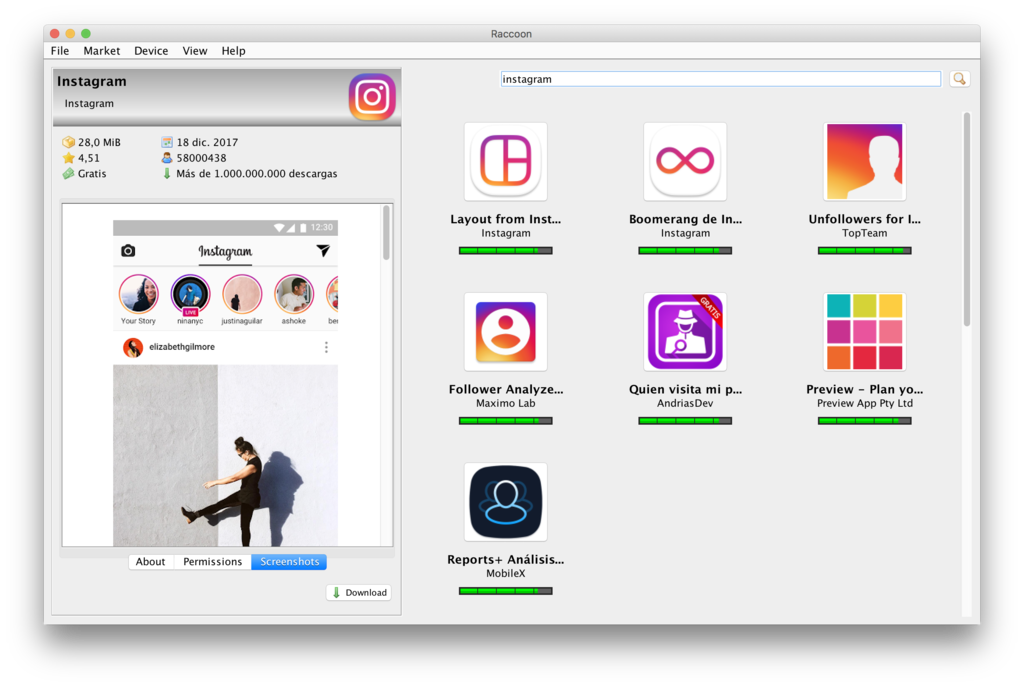 the Raccoon is a desktop application from which, with an account anyone can access the apps store in Google Play and start downloading content. As simple as what you read: we do a search, like any other, click on the download button and in few minutes we will have the APK ready in our computer.
it Is important to keep in mind that the Raccoon is an intermediary from Google Play and in no time a tool of piracy so that we can only download free apps or free-to-play. The interface as you can see in the images is very simple but it meets its mission: to be a catalog of quick access to all the content that's in there at the official store of Google.
installation is very simple and to be a Java application with extension .jar we can use it on any operating system that has support for JDK. That is to say: Windows, MacOS and Linux. Once we open, we will be asked to account for logearnos but we can create a dummy in a matter of seconds.
why use Raccoon and not Google Play?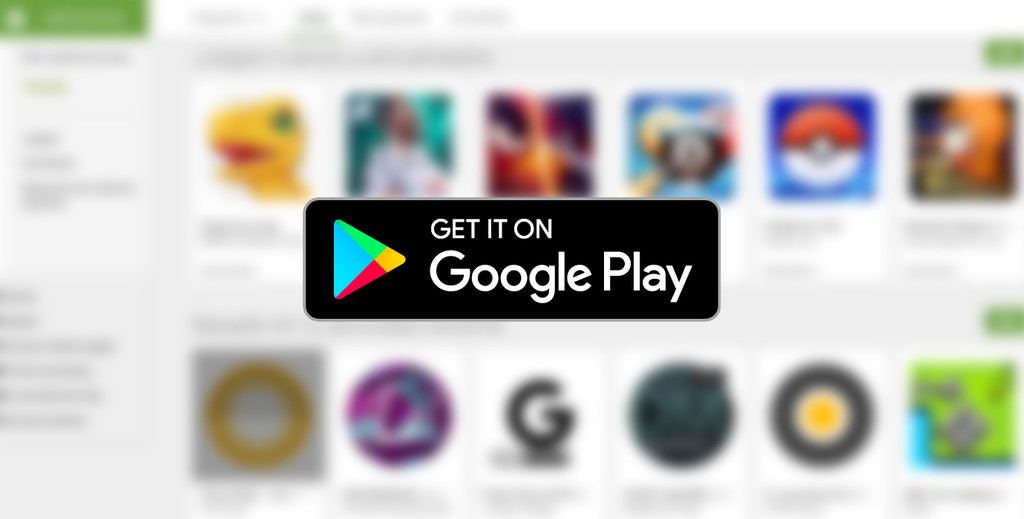 use this method to download applications well-known (and secure) it is not conventional, and probably for many users is not the most useful way to install a app on your Android. Their use is different and the purpose of its existence is in cover the other type of needs or circumstances.
on the one hand we have those who have an Android device that does not have access to Google Play (set top boxes for tv, consoles, Android, chinese mobile, little-known…) but don't want to lose the opportunity to access all the content that offers the greatest store of Android apps.
we Also have those who want to rely on it less and less possible for Google but continue using the applications. Yes, there are alternative repositories like F-Droid but they have less content in Google Play. In addition to Raccoon enables us to connect through a proxy so that we do not identify themselves when going down an application.
Leaving aside the preferences and ethical decisions, we have practical issues such as for example install apps on an Android that can't connect to the internet or where the quality of the connection is so bad that we need a computer to download the entire faster. It may also be that there's no connection available to the mobile and from a PC have access to the Internet.
Another interesting use of the Raccoon is that we can mimic our session to Google Play and make us spend for a device in particular, for example, to download an app that is compatible with a few mobile very specific, for example the launcher of the Google Pixel, 2017, or the games that are only compatible with devices that use the Tegra X1, although I will say that in that case as concrete do not lose the time because the majority of the content is paid and does not work.
Useful if you have very specific needs
If you don't have any problem in using the services of Google or you can connect without problems to the store to download the content directly to the mobile, the Raccoon is not going to solve any problem. Now, if the Internet isn't going well or desconfías of the company's search engine and its terms and conditions, is a good way to get away from it and down the most popular applications.
it is Also useful to go making backups of old versions if, for example, we see that a new update fails for whatever reason. If you've downloaded the previous version (eye because the Raccoon's always low the most recent and does not save the record) before we can uninstall and go back to the us went well.
it is Not an app for everyone but those who need to manage their applications, the Raccoon is a tool more useful.
–
The news How to download Google Play apps from computer to then install them manually was originally published in Xataka Android by Juan Carlos González .

Xataka Android
How to download Google Play apps from computer to then install them manually
Source: english
January 3, 2018