There are certain circumstances or reasons why we want to sharing our location in real time our friends or family, such as when we travel or when we quedados with friends and do not want to be saying every now and where we are or where we come.
Photo by Sergey Zolkin from UnsplashWell, Xf...

What is Inat Tv Pro?Inat Tv Pro APK for Andr...

The cryptocurrency market has exploded in po...
To share our location at any time from our Android devices are a lot of options on Google Play, and to know which are the best applications to share our location in real time we leave with our selection.
<! - More ->
Google+, placements
One of the best ways to share our location with family and friends is to use social networking applications that have already installed in our devices. Google + and Facebook allow us to send in real time our location.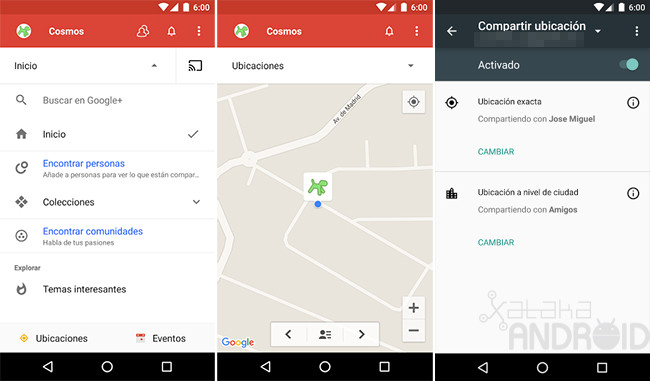 Google + This option is called locations . There you can share and view the location of the contacts who they are sharing. Menu> Location Settings select if we share our location in real time, with which we contact share our exact location or those only the name of the city .
Facebook, friends close
In Facebook This feature is called Friends close that is in the navigation application. There invite the friends with whom we share our exact location. For every friend we can decide if we want to share our location until a certain time or until deactivate the option.
Waze
The application of social traffic and navigation Waze also it allows us to share the location with our contacts. We can share our trip simply for our friends to see at all times where we go, if we let time or delay. We may also share among a group of friends the paths for a same direction to see in a bar how far away each reach the destination.
Glympse
Glympse we find popular application to share our location with our friends in real time but only for a limited time, up to four hours. When the timer expires our location is no longer visible.
Life360
Finally we have Life360 , an application designed mainly to take localizadad our family. It allows us to send private messages and add alerts to know when they reach a destination. The application has a panic button to send an alert to the families in our current location
In Engadget Android. | The 9 best GPS navigators for Android
–
News How to share our location at all times with Android? was originally published at Engadget Android by Cosmos .

Engadget Android
How to share our location at all times with Android?