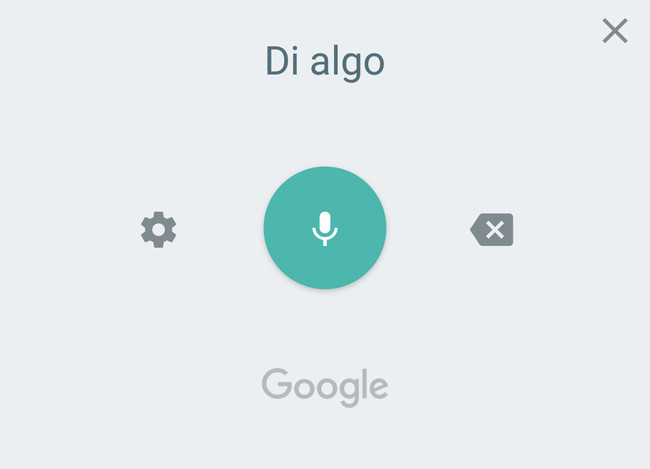 If you don't have a lot of agility to the writing from the screen of your mobile phone does not need to resort to the voice notes to communicate with your contacts, you can always use the dictation voice that integrates the majority of Android devices.
The dictated by Google voice allows us to that, write with our voice so that we don't have to type anything. We just have to talk to that our voice is converted to text.
Write with your voice
The voice dictation of Google usually come built-in to most keyboards. You have to look for the microphone icon to begin to write with your voice. When you press on the microphone automatically everything that we say will get printed.
In this way we can write in any application, either to send a message in WhatsApp, save a note, or create a text document. With the voice dictation you don't have to abuse the voice notes.
Add score
The dictation voice allows us to add punctuation to the text by saying the following words:
Item
Coma
Exclamation
Mark
New line
New paragraph
Example: to write "hello! what are you? I at home, taking a cup of tea." dictate "hello exclamation point what are you question mark I at home eat taking a tea point." is can't dictate the beginning of an exclamation or question mark.
If you are writing a lengthy text or a document with the commands New line we will make a return, and with New paragraph a double enter.
voice Recognition offline
The dictation voice comes integrated in the implementation of Google, and from there, in Settings > Voice > voice Recognition offline we can download our language to be able to use the dictation by voice without data.
Block offensive words
There is also, from the Settings > Voice you can activate the option of block offensive words if we don't want you by error type any bad word or can we disable it if we want the dictation type insults.
yes, the dictation by voice is not one hundred percent reliable with what we have to be very attentive to what we are writing with the voice to send exactly the text that we want.
In Xataka Android | How to change the voice of Google Maps to listen to the directions without the names of streets and roads
–
The news How to use the dictation by voice on Android was originally published in Xataka Android by Cosmos .

Xataka Android
How to use the dictation by voice on Android
Source: english
May 31, 2018