If you want to be the first to receive news from WhatsApp you need only sign up to the beta program, and so from now you can enjoy your new search engine of emojis.
The new version of WhatsApp (2.17,243 or higher) activates this new feature that leaked the past month of may. We will now be able to search for text among the hundreds of emojis.
Your new search engine of emojis
enter your new seeker of emojis is very easy. You just need to access the panel of the emojis and touch the icon for the magnifier to start searching. As we write, WhatsApp shows the emojis that match that name.
Here the problem is in knowing how to they are called emojis, to know that there are that write to find them with your browser, but most of the emojis are found easily to be so descriptive.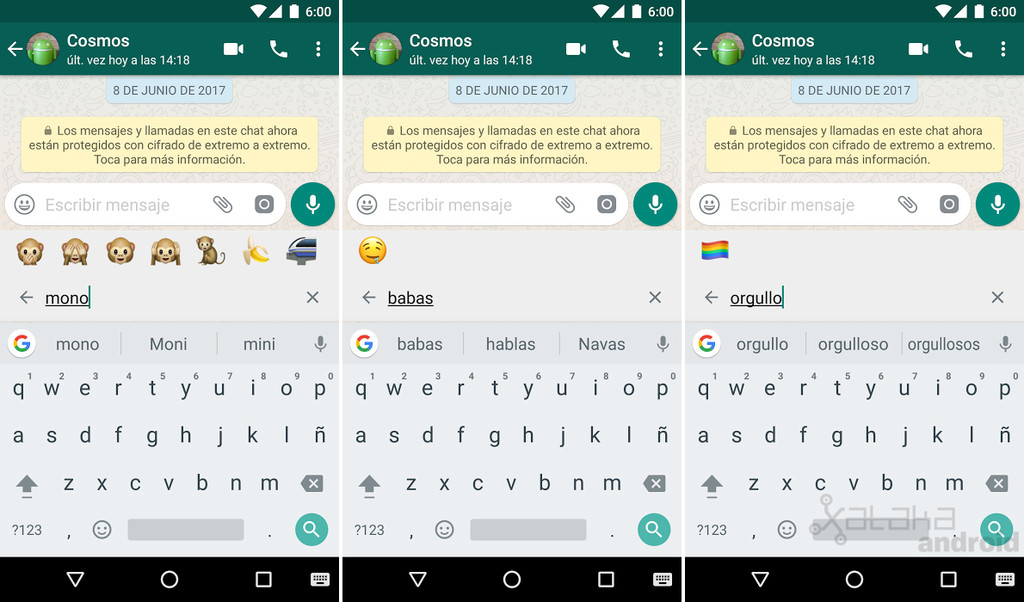 On Google Play | WhatsApp Beta
Xataka Android | How to send images uncompressed, and any format file with WhatsApp for Android
–
The news How to use the new finder emojis of WhatsApp for Android was originally published in Xataka Android by Cosmos .

Xataka Android
How to use the new finder emojis of WhatsApp for Android
Source: english
June 29, 2017