Expand this topic:
X Best Services for Students
pixabay.com The student often has to write reports on laboratory work, write essays, and explanatory notes. In this ...
. View a preview of this RPG Lab Zero
Lab Zero last week launched a prototype of Indivisible on the PlayStation Store US and has now reached the European Store. This is a test version but not a demo, as it is far from over.
In this version there is access a Three characters besides Ajna: Zebei, Razmi and Tungar. At launch will be approximately 27 recruitable characters . The duration is about 30-45 minutes, but no option new game and a hidden boss; the final version is targeted to account for 20-30 hours without optional missions
Indivisible, developed by the creators of Skullgirls , is a new RPG with real-time action inspired classics like Valkyrie Profile , but also ensure that borrows several elements of Super Metroid .
In the game, each character of our team of four fighters is assigned to one of the buttons on the remote and when tapped attack . Thus, our team works as an attacking unit. The combats are not arranged in turn. The shares are recharged in real time both for us and for the enemy. In addition, users will have the option to advanced attacks that will unlock as we progress
Video.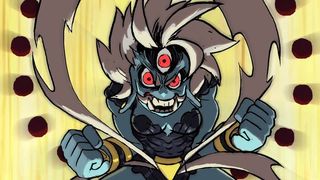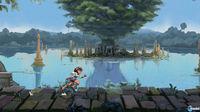 Indivisible prototype is already available on the European PS Store
Source: english
November 10, 2015