According to the offers of work in the studio, looking for staff to work in this new title without proclaim; they describe it as a RPG 'exciting' and cross-platform.
inXile Entertainment is the studio responsible for the series Wasteland. While currently working in the development of the third installment, the team has already started to hire new staff to begin to give way to a "project RPG is a very exciting" next generation", but which has not yet been announced. In addition, you would use the graphic engine Unreal Engine 4.
Video: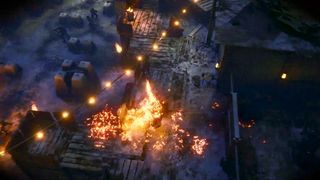 The new work of inXile
inXile Entertainment has released the entire a number of job offers that seeks to software engineers. The candidates should be "very familiar with Unreal Engine 4" and will work in a "project RPG exciting, but it's not announced" with the developers of Wasteland 3. Among the details that can also reel off of these job ads, we find that it is mentioned the technical development of elements of action and role "of the new generation, for a single-player and multi-platform' .
This new project you are working on inXile was the reason why Microsoft acquired the studio last year. With the mention of the "next generation", it is clear that the title will be available on Project Scarlett, the next console from the Redmond. While it is true that also mention the word "multiplatform", that can refer to that will also be published in PC, to safeguard the exclusivity from Microsoft.
An RPG in the very exciting, unannounced and for the next generation
When was the purchase of inXile on the part of Microsoft, accompanying to so many other titles that are also under the wing of the company, Jeremy Kopman commented that this motion was provided to the study of "more time and a lot more resources". These benefits will not only be reflected in Wasteland 3, the next game from the studio, but also in this new project. "Microsoft just said to us: 'Do what you do and do it better than before'", said the study in order to reassure the fans about the possible influence of the company in the development of their games.
For the moment, we have to wait to know what it is about this new game. Taking into account that Microsoft will hype to Project Scarlett next year, probably that's the occasion to take advantage of inXile to share more details of this RPG.
inXile, makers of Wasteland 3, working on an RPG of 'next generation'
Source: english
December 10, 2019