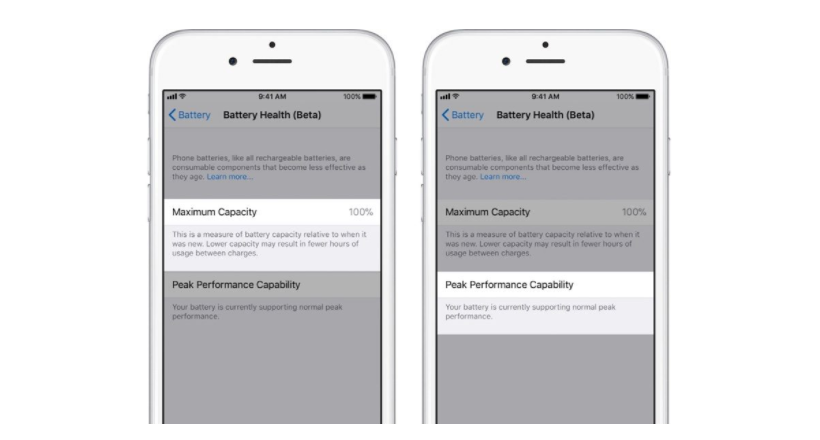 Today Apple issued a new beta version of iOS 11.3 for programmers, that includes the new function "Battery Health" which has been designed to provide iOS users more information about their batteries.
The function is located in the section of Battery from the settings app, and the new function of Battery Health reports the maximum capacity of the battery and whether it is working or not working at full capacity.
On devices that operate with a total capacity of the battery, there is an option to turn off the function of exhaustion, which causes the iPhones with batteries degraded functions more slowly. A support document updated points out that in devices with a battery that should be replaced, the power management can be turned off.
The management of energy will be des enabled on all devices when you install iOS 11.3 beta, but if your iPhone suffers an unexpected drop, the energy management system will be activated automatically.
users can also see the role of performance management that manages dynamically the maximum throughput to avoid sudden falls. This function is applied to iPhone 6, iPhone 6 Plus, iPhone 6s Plus, iPhone, iPhone 7 and iPhone 7 Plus.
The function Battery Health is a function of "Beta" and Apple will continue to refine and update this new feature during the period of testing in beta.
iOS 11.3 Beta 2 includes the new function "Battery Health"
Source: english
February 7, 2018