And as it seems, it will also be an exclusive game from Epic Games Store on PC.
Gearbox presented expected Borderlands 3 a few days ago, revealing its first trailer and new details about the father of the genre shooter looter. however, its leaders gave no details on the release date. Now we know, according to a leak made by the bills official Twitter, the video game will arrive on September 13. For much that you have rushed to delete it, the filtering has been extended, and looks like that will be the final date.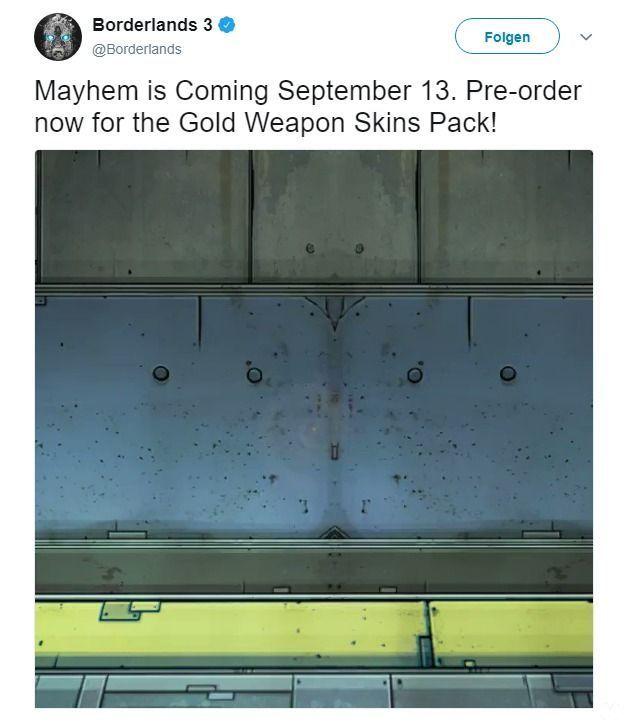 it is Not the only news about it. Accounts such as Wario64 have been able to capture a small video trailer special that will reveal a release date, confirmed that the game in its PC version, will arrive as exclusive game Epic Games Store -you have the logos right in the corner of the small clip-.
Borderlands 3 releasing on Epic Games Store (from a Twitter ad video that is now deleted) pic.twitter.com/d4v17GapWZ— Wario64 (@Wario64) April 1, 2019
All ads in Borderlands
It filters the release date of Borderlands 3: the 13 of September
Source: english
April 1, 2019