EFE
'Risen', actor Joseph Fiennes plays a centurion who entrusted the task to find out where the body of Jesus.
actress Maria Botto is responsible for giving life to Mary Magdalene.
the film, which was shot partly in Almeria, will premiere in March in Spain.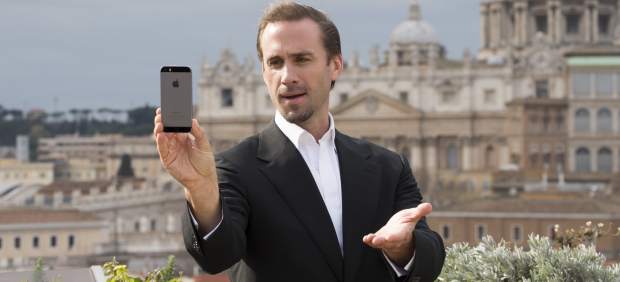 Joseph Fiennes and María Botto presented Thursday at the Vatican movie Risen , American film directed by Kevin Reynolds ( Waterworld, Robin Hood, prince of thieves ) that recounts the death and resurrection of Christ.
the character of Clavius ​​centurion to who is entrusted with the task of finding out where to find the body of Jesus and Fiennes plays on the screen, "build the narrative." "While it is true that the story of Christ's resurrection itself enough to build the narrative; it is told through the eyes of an unbeliever , those of Clavius," said the actor <. / p>
Although Clavius ​​begins convinced that bring to fruition the task of discovering what happened to the remains of Jesus, throughout the film doubts will invade you to the point it will come to question their beliefs and loyalties. "We can see the changes in how his military status is changing and is becoming numerous questions about Christ just driving him to the assumption of another philosophy, another way of looking at life," he said.
According to Fiennes, precisely this is one of the most interesting elements of the film, evolution experiencing and living turning point "when a man he has brought appears to him to death a few days earlier, four days before. "
in the Vatican film library, where the tape was presented, also he attended the Argentina actress Maria Botto, who stressed his character, Maria Magdalena , its "sense of peace" and ability to "fight and defend their own." "What fascinated me when I read the role of Mary Magdalene was the feeling of understanding in many ways, to understand their suffering, the generosity and the sense of peace, to have the truth," he said.
" with the character of Mary Magdalene I have learned so many things he (…), that feeling has Mary Magdalene going to fight and defend their own, they can give their lives for what they believe, "he said.
in the film, some of it shot in Almería and will be released in Spanish cinemas next March, almost no special effects were used, "just a touch, but nothing extraordinary" Fiennes said.
in addition to Joseph Fiennes and Maria Botto, participating in the film Tom Felton, like the Roman Lucius, and Cliffon Curtis, in the role of Christ.
Joseph Fiennes presented at the Vatican a film about the death and resurrection of Christ
Source: english
February 6, 2016