It launches on the 4th of December.
Square Enix and Avalanche Studios have shown a new video of Just Cause 4, this time dedicated to the Black Hand, our enemies in this adventure. Gabriela Morales leads this group.
The trailer looks at the variety of enemies that we will face, which will force us to take different strategies.
Video: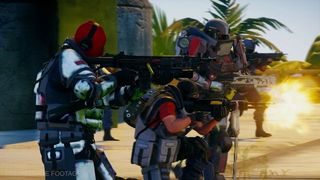 Just Cause 4, Rico Rodriguez returns with his usual team: their parachute, a wingsuit and, how not, his grappling hook, to allow players a greater dynamism to the hour of moving through the vast environments of the game. The hook, in addition, it comes full of improvements and will be fully customizable, what makes it "the most powerful tool and creative" for the players to date. You have our most recent impressions, here.
Just Cause 4 shows the variety of enemies in a new trailer
Source: english
October 5, 2018