Create leaked images of Tekken 7
In recent days has leaked a series of photographs of recreational Tekken 7: Fated Retribution with images of characters or the selection of fighters. The source came from Korean media, and Katsuhiro Harada -producer of the saga has blamed the age rating system in Korea.
In a Twitter message, now deleted Harada said that "before exporting a game, you have to send the data to the review committee which is connected to the Government of South Korea. but what happens is that provided confidential information even if the committee filters the information to the media. the jury is the worst ".
Although this classification system has revealed many games, such as Gravity Rush remastered for PlayStation 4 appeared above first here, is not proven the source of these images, why text deleted.
After filtration, Tekken page showed official catches costumes of the characters that you see below.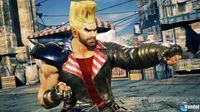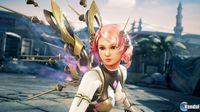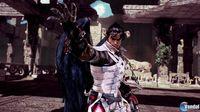 Katsuhiro Harada, Tekken producer, disgusted with the rating system Korean ages
Source: english
February 8, 2016