it Includes, among other things, two new Keys, a Sword, new transformations, and more skills. Is available for all players.
Square Enix has announced that Kingdom Hearts III has received a new update free of 9 GB of weight on PS4 by the occasion of the imminent release of its expansion, Re-Mind. Of course, one of its goals is to make the game compatible with the downloadable, but it also adds a few content that will be able to enjoy all the players, regardless of if you decide to buy this expansion or not.
The contents of the free update
Among its main novelties we find the inclusion of two new Keys Sword (Promised and far Distant Memories), new transformations and new skills. In addition, we have slightly modified some video scenes and several menus have been updated, not to mention the usual corrections of bugs and errors.
An expansion full of new developments
Video: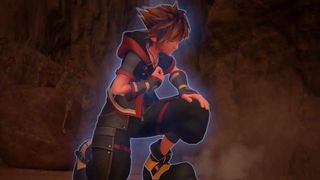 Kingdom Hearts III is the third installment of this popular and successful series of role-playing games and action in which we visit various worlds Disney while we face a multitude of enemies with our Key Sword. Morning you will receive a big expansion on the PlayStation 4 called Re-Mind that will introduce a new story, options to configure and customize your difficulty in more detail, a new vision of the final stretch of the adventure, new bosses and other surprises, among those rumored to be a possible world extra.
you Will have a price of 30 euros in its standard edition, and 40 if you buy the Deluxe version, which includes a concert in video. Obviously, you will also come to Xbox One, but players of the console will have to wait to next month to be able to enjoy it.
Kingdom Hearts III receives a new free update prior to the release of Re Mind
Source: english
January 22, 2020