Will come to Japan in December along with a multiplayer mode.
Level-5 has presented the third edition of Yo-kai Watch 3 for the Nintendo 3DS and that is in addition to the original two, which were launched in Japan in July of this same year under the subtitles Sushi and Tempura. This third edition will be known as a Sukiyaki and launch in Japan for next 15 December.

Video: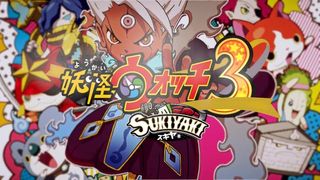 This new adventure will include multiplayer for up to four users cooperating to overcome dungeons, although, of course, can also be played solo. All of this with the new way Yo-Kai Watch Blasters Treasure; qeu will add to the other two editions through a free update that will arrive also the 15 of December to Japan.
The game will feature a special story to connect with the movie special linked with the saga that will be released the 17 of December in Japan under the name Yo-kai Watch The Movie: The Flying Whale and the Grand Adventure of the Double Worlds, Meow!.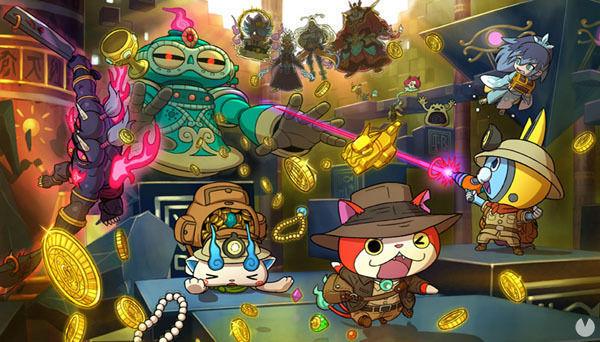 This edition will be creatures specific that will only in this version:
Yagyou
Koalanyan
the Ultimate Robonyan
Garandu
Sakinobashi
Yodomu
Hitoriyogari
Other creatures who will be specific of the multiplayer Yo-Kai Watch Blasters Treasure, so they will be available in that mode in the three editions of Yo-Kai Watch 3 once this game is released and the other two to receive the free upgrade. Will be:
Reaction Daiou
Nyastet
Zurabis
Pasodora
Majin Kaamen
Gooking Dead
Speech Hime
Gentle Menken
Toribear
Jiman Hattan
Morura
Shiran Purin
Mecha Kyuubi
Mecha Orochi
Sunny Lettuce-san
Ittan Sorry
Wall Guy
Debami
Gorgeous Taishi
As expected, there will be connectivity between the three versions and the players will be able to transfer all your progress from one of the original editions until this third edition.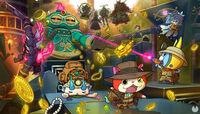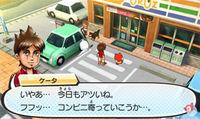 Level-5 presents Sukiyaki, a third edition of Yo-Kai Watch 3
Source: english
October 15, 2016