Explain the complicated development that had the game.
as he had promised, Level-5, today was a special broadcast from Japan-centric Inazuma Eleven Ares where they have explained the reasons for the delay of the game. In addition, they have noted that it will be launched before may 2019.
As explained, the goal with the game has been to create a title that could get it parallel to the Football World cup of 2018, that obviously didn't happen. This has been due to the delay in development because there was a pre-production longer than originally planned.
development Issues
The original plan was to be able to release the game around July of this year, but the company realized that they had miscalculated the time necessary to achieve its objectives. To try to accelerate the development process was outsourced to an external study that help.
Video: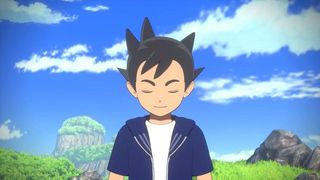 Despite this, the team remained small to achieve the objectives that had been raised in the time that had been foreseen initially. Part of the problem is that the external device (that has not been revealed) he accepted the job knowing, apparently, that I couldn't get the objectives that are asked of them by not having enough staff.
When that became obvious, Level-5 assigned more in-house staff, almost all of his staff, to the game. Despite everything, it is believed that this method of work the end result was not going to comply with the objectives of desired quality.
current Status of development
So what they did was to sign an agreement with another external company and start to work on the game as if it were from scratch in order not to drag the problems that came crawling.

This is the current situation of the game and the reason that it has been confirmed now to be launched, as planned, a year later than originally planned. In fact, there is not yet a definite release date, so it is not known if it will arrive a little before or a little after, but it seems that mid-2019 is the most likely.
In these times are thinking about whether they should introduce elements of the last series, Inazuma Eleven Orion, which is the second part of the series Inazuma Eleven Ares, or if these elements could be introduced as additional content later. This could lead to a change of name in the game.
Level-5 provides that Inazuma Eleven Ares debut in around may of 2019
Source: english
December 25, 2018