Dontnod describes him as 'an incredible achievement'.
Yesterday we told you that Life is Strange would be a second part that is already in development. This was confirmed by Dontnod, the team that is behind its production.
"Maybe it was the right time for this type of project"
From the first episode of Life is Strange is put for sale in January of 2015, the title has sold 3 million units between consoles and PC. Dontnod has pointed out, however, that this figure could be even higher taking into account that these users also had the option of buying the full season or episodes individually.
through a video, Dontnod described the figure of 3 million as "an incredible achievement". It was then when the team took the opportunity to confirm that a second part of the series was in development. Apparently, the studio has been working on this follow-up since they hit the market, the physical version of the series, in January 2016.
"Even people from Rockstar have come to us saying 'Guys, you did a great job, avanzasteis in the history of video games', recalled Oskar Guilbert, CEO of Dontnod, in an interview with GameIndustry. "Maybe it was the right time for this type of project, the people wanted him in the industry but also the public, the players."
What is Life is Strange
Video: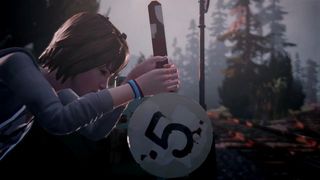 Life is Strange is available on PC, PS4, PS3, Xbox One and Xbox 360. It is a game episodic with dyes of science fiction in which players have to accompany Max through Arcadia Bay. A series of strange events are taking place in the city, and Max is the only one that can remedy it. Through a system of decisions, and point and click, users will discover new characters and storylines within the game.
From Vandal we put a analysis that you can read in the following link, as well as a guide tricks that I also invite you to consult.
Life is Strange sold 3 million copies
Source: english
May 19, 2017