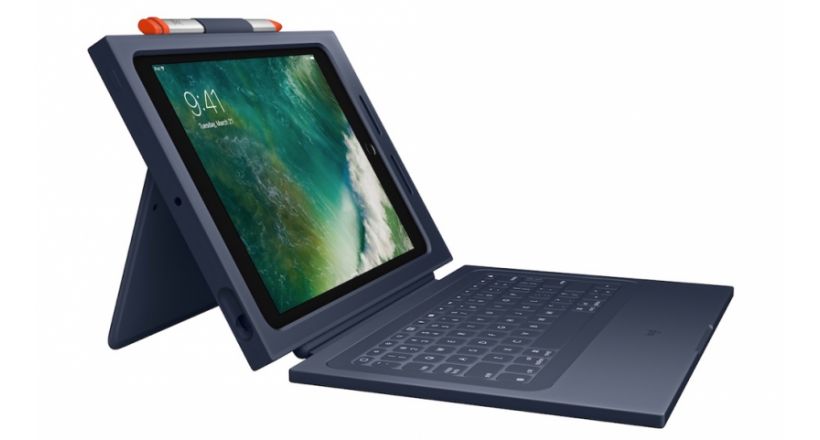 Along with the presentation of the new iPad 9.7" Logitech announced the launch of a Cryon Stylus and a Rugged Combo 2 Case, designed specifically for the new iPad. Both accessories have been designed to help students to be more creative and productive.
The Logitech Software is similar to the Apple Pencil, but it has a lower price of $ 49. According to Logitech the technology of this product is similar to the Apple Pencil, with precision sub-pixel, low latency, and support for the tilt.
The Crayon works with various applications and software for education, including the up-to-date suite iWork. The crayon is designed to have a grip comfortable and has a battery life of eight hours duration. It also has a tip pressure-resistant and a rubber cover.
on the other hand, has presented the case Rugged Combo 2, a case resistant to the daily use in the classes. The class has a cover for the screen that also works as a keyboard and has a slot to save the Logitech Crayon.
The keyboard can be taken apart and its keys are sturdy and quiet. The case is resistant to spills of water and can protect iPad from drops up to two meters. On the other hand, the case allows you to adjust the height of the iPad, in different types of angles of vision: how to Typing to take notes, so Viewing to view apps and videos; mode Notebook to write with digital pens and read, and mode of Travel that protects the iPad screen during transport.
The new accessories from Logitech will be available to the schools of the united States to purchase from July or August.
Logitech presents the Crayon Stylus and a Rugged Combo 2 Case for iPad 9.7″
Source: english
April 5, 2018