Makoto will return with this new release, that bet by a gameplay in the style of the team Omega Force.
Atlus presents to us a new promotional video of Person 5 Scramble: The Phantom Strikers. On this occasion the attention is placed on the character of Makoto Niijima, absolute protagonist of the video you can see under these lines.
Video: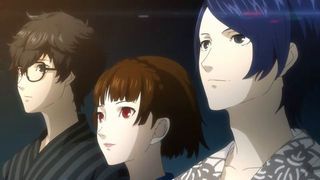 Makoto Niijima will have with the voice of Rina Sato. Its name in the key of Phantom Thief is Queen and, of course, attends the Academy Shujin. Like their team mates, Makoto is able to invoke his Person; in his case, Johanna, inspired in the Papisa Juana
Other gameplay, same spirit
The project is treated as a primary delivery of the saga, conceived as a direct sequel of the role-play of Person 5. The team has not revealed in detail what characters or confident they will return to the main story, but commented on the use of the invocations-Person- and the possibility of choosing one or the other as the situation requires -in addition, it maintains the fusion of People-; for example, depending on the skill, the scope of attacks will vary.
Video: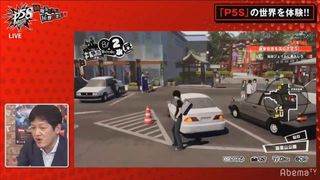 And it is that each character has his own weapon and we will have the opportunity to flee from certain battles, as is the case with role-playing games. Also you can take advantage of the environment to the displacement, such as traffic lights and other decoration, to shoot and chase the enemies.
In the end, even if it is an action game, not going to lose features such as the negotiation and strategy that the players associated with the first title.
New cities and characters
The story game will take you to different cities in Japan -more than the five that had been revealed to-, and Atlus hopes to show aspects of the characters that we saw in Person 5. The heroes are young and are going to have fun, in this title we want to reward the Phantom Thieves for his work in Person 5.
Among the new characters we will meet Sophia, a girl from another world who will work with the Phantom Thieves. It is specialized in healing abilities and control a creature similar to the Person called Pithos. Another addition is the Zenkichi Hasegawa, a police, and by the time it is unknown if it is ally or not.
The enemies appear as symbols on the map, and combat begins when you touch. It is also possible to enter in combat if you shoot or first we attack with stealth -which gives us an initial advantage-. Sophie is a character for beginners and has attacks that are loaded or shots that paralyze the enemy. The rest is based on what vistor in Person 5, for example, Panther uses a whip to fight.
Makoto Niijima is submitted in Person 5 Scramble: The Phantom Strikers
Source: english
December 22, 2019