It's a horror game and interactive narrative from Supermassive Games that will release this summer on consoles and PC.
Man of Medan, the first game of the series Dark Pictures Anthology of Supermassive Games, it has been shown in a new development journal in which its creators tell us how they have made the game scary.
Video: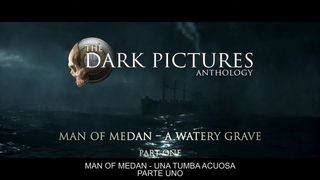 In this way, the creators of Until Dawn still offering stories through interactive storytelling and the adventure of terror in the third person, telling us dramas framed in the most varied genres of horror, suspense or thriller. In Man of Medan players will be able to get in the skin of five protagonists teenagers, and from the different perspective of each one of them, exploring the remains of a sunken ship from the Second World War.
Dark Pictures Anthology was born with the idea of being a series of adventures, of terror, each with its own entity and argument autoconclusivo, in which each chapter will have its own story, its own setting, and different characters. The terror is the only nexus of union, and its creators claim to have identified up to 40 different variants, something that will offer a great variety of adventures.
Man of Medan presents its second development journal
Source: english
March 29, 2019