The journalist reveals that he has already recorded thousands of new sound files to the next game of the saga.
Manolo Lama sports journalist, and a veteran announcer of the saga sports FIFA Electronic Arts, has revealed on the radio that has already been recording their lines for the next installment of the saga FIFA 20, which was officially presented at the event EA Play prior to the E3 2019.
Video: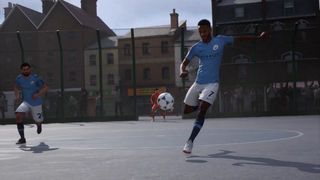 During a conversation in a relaxed atmosphere with the streamers DJ Mario in The great match of the cadena COPE, Lama, has spent more than two decades been the voice in Spanish of the games of the sports simulator, reveals that just a few days, he has recorded more than two thousands of new sound files.
therefore, the players can be calm-the voice of the Lama will continue to present a year more in the saga of Electronic Arts and, as usual, are preparing new phrases to the speech of the parties.
FIFA 20 will introduce interesting new features in PC, Xbox One and PlayStation 4, as the mode Volta, but the users of Nintendo Switch suffer another outburst of the company, will be limited to launch an edition of the legacy, that is to say, without new developments or improvements.
Manolo Lama will be the voice in Spanish of the matches of FIFA 20
Source: english
June 15, 2019