Crystal Dynamics wants Marvel fans do not feel intimidated by their gameplay, while claiming to offer a challenging experience.
Marvel's Avengers is preparing to debut the next may 15, 2020 on PC, PS4 and Xbox One. The protagonists of this original story will be the ones Avengers, and the study of development Crystal Dynamics expected to offer a gaming experience that will open the doors to many Marvel fans as possible, at the time that they offer a gameplay that is challenging. The study, in other words, is looking for the perfect balance between the two desires.
Video: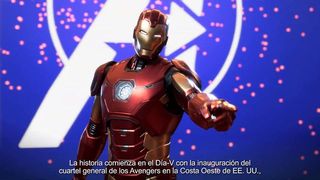 A game that you can enjoy them all
Make a game accessible to the great majority of the public required to present a mechanical difficulty which can be adapted precisely to the average player. If Crystal Dynamics wants to Marvel's Avengers will be able to enjoy the more the better, so the question that remains to be done is how to align this intent with the difficulty of the game itself.
The director of Crystal Dynamics, Scot Amos, has been commissioned to address this question in an interview to IGN Italia. According to Amos, the game will be accessible enough as to attract the largest amount of fans of Marvel when it is released to the market. In turn, we propose that those players who seek a greater challenge will be able to find a challenge when you decide to "what is the best way to build or interpret the different heroes".
The more demanding they will have to face to decide what is the best way to interpret the heroes of the game
While adjusting this facet of the game, from Crystal Dynamics also want to Marvel's Avengers keep the users entertained and glued to the screen. "We don't want people to get bored or run out of things to do in the game," said the own Masters. In this way, the players Marvel's Avengers will receive a continuing influx of stories, scenarios, heroes, and quests that they will go to refresh time and time again the gaming experience; not to speak of section multiplayer, which will allow us to enjoy with our friends.
For fans of Marvel: from the hand of Stan Lee
For that the essence of Marvel is patent in each decision of the game, Crystal Dynamics noted in a recent the own Stan Lee had served as inspiration to the plot of the game. The father of Marvel helped the developers in the work background of the game as a consultant, providing her ideas in the design of the main characters and villains that make up the story of Marvel's Avengers. "The beauty of Stan was that did that these characters were loved and enjoyed by all. I had the idea that any comic book could be the first of someone," pronounced Masters, remembering Lee.
Marvel"s Avengers is looking to balance its difficulty to make it as accessible as possible
Source: english
November 11, 2019