The digital store of video games continues to offer us titles of great depth without any cost. We will have until 3 October to add them to our profile.
Epic Games Store offers free and for a limited time Metro 2033 Redux and Everything for PC. As in past cases of this campaign to attract new users, it is only necessary to have an account on the platform and add it to the cart to be our forever. we Tend to the next 3 of October to add them to our account.
About Everything and Metro 2033 Redux
Everything is a separate title where players can adopt the way you want during the game, from insects to rocks and other inanimate objects. It is, therefore, an interactive experience where everything you see the players they can be. Halfway between video-art and the experience telluric, Everything it is designed by the famous creator David O'reilly.
Video: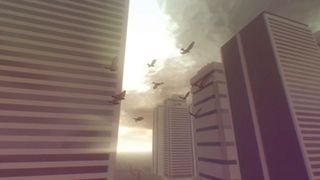 For its part, Metro 2033 Redux is the updated version of the first title in the series Metro, which now features remastered graphics and improved over the original. It is an action title first person that puts us in a Moscow devastated after a nuclear armageddon, and in which human beings take refuge in the sewers, living with other creatures and beings of undesirable nature. We will need to survive finishing up with the dangers and interacting with the survivors.
The controversial store of Epic for their exclusives to hit book continues with its policy to give away great games every month, the last few weeks especially eventful, with the trilogy Batman Arkham Knight and LEGO Batman as great attractions September. Next week, we will offer Minit.
Metro 2033 Redux and Everything free in the Epic Games Store; soon Minit
Source: english
September 26, 2019