EFE
The British actor has confessed that if he had not married Shakira Baksh would have died long ago.
"He smoked several packages each day and drank a bottle vodka, "he told the magazine Radio Times.
" I was not unhappy, but he stressed, "Caine said.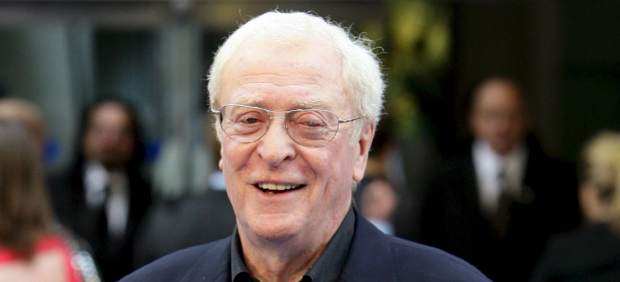 The veteran British actor Michael Caine admitted he would have died "long ago" not to have married Shakira Baksh, who qualifies as his "right hand" and "confident" .
In a statement to the journal Radio Times , the famous singer, 82, spoke of his past addiction to alcohol and snuff, and credited for continuing alive his second and current wife, whom he married in 1973 and with whom he has a daughter, Natasha.
"Without it I would have died long ago. Probably I would have died drunk," he said Caine, who was also married previously to actress Patricia Haines.
When I was younger, Caine used to "drink a bottle vodka a day " In the interview with the aforementioned British magazine, the actor recalled that when I was younger I used to" drink a bottle of vodka a day "and also " smoked several daily package " .
"It was unfortunate but he stressed. You know, 'I will make another picture ?, What will that role? How am I going to remember all those lines? I have to get up at 6 in the morning and hope it works the clock '. had always stressful , "Caine said.
The interpreter said that meet Shakira will" reassured " and his wife referred to as his" right hand "and" confident ".
" She would tell her everything. I was famous when I met her, but could not have come this far without it "he said.
Caine, who participated in movies like Educating Rita ​​em > (1983) or Alfie (1966) and having a role in the latest film by Paolo Sorrentini, Youth, last month received an honorary award from the European Film Academy (EFA, for its acronym in English).
Michael Caine: "Without my wife I would have died drunk"
Source: english
January 19, 2016