Phil Spencer wants the new generation to run the family games Xbox with improvements, as they do now Xbox One X Xbox 360.
Evolve Xbox One with different models helped Microsoft to develop its vision for Xbox, Series X, the next console from the company. Phil Spencer of Xbox has told GameSpot the company's plan to improve the console. "We were working on the Xbox One's and Xbox One X, I don't think we had announced at that time. One of the steps -towards the Xbox Series X – was Xbox One X, a box that it was 100% compatible with the Xbox One S but more quickly".
Microsoft listened to the reactions of the customers and the developers, which served to lay the foundation of Project Scarlett -the current Xbox Series X-. For Spencer and the Xbox team, the support fluid between Xbox One S and One X is the hallmark of its ecosystem: the play Xbox games One on One X and they look better. Microsoft thought then of how to bring the games to a new architecture, but taking advantage of the platform.
"I Think in Xbox One X today, and I can say that almost all the Xbox 360 games that work here, the best place to play no longer is the Xbox 360. It is best played on Xbox One X and I want the same thing to be true with Xbox x Series. And with this closes the circle of why the name is what it is, because this is Xbox. Here is where you run your Xbox games".
Video: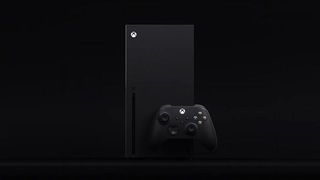 Will come in christmas 2020
Xbox Series X will be available next year. The console was officially released during The Game Awards and will have four times the processing power of your console intergenerational Xbox One X, with a GPU twice as powerful, reaching up to 12 teraflops. This will allow graphics to 4K resolution and 60 frames-per-second -but there will be compatibility with 120 frames per second, refresh rate and variable-resolution 8K-, with the latest in technological developments such as the ray-tracing. It also promises to eliminate virtually load times.
Following the announcement of the console showed Hellblade 2 Ninja Theory. It is one of the games of the new generation such as Halo Infinite, which will be a title release and that will also be available for Xbox One, and pcs with Windows 10.
Microsoft explains how Xbox One X helped create Xbox Series X
Source: english
December 17, 2019