Until now rumoreaban two versions, Anaconda and Lockhart, but would have ruled out the cheap model.
Until now it was thought that Microsoft would launch two models of Scarlett, its next-generation Xbox, and even Phil Spencer spoke of consoles -in the plural – during the E3 2018. This year, however, only mentioned a device, and according to Thurrott, a specialized in Microsoft, the reason is that finally opted for a single model.
The rumors had spoken of two versions with key names in Lockhart, and Anaconda. Anaconda would be the model that would provide the generation jump, competing with PlayStation 5, while Lockhart would be less benefits, a similar power to Xbox One X and a reduced price that would allow play to titles of new generation, but without reaching resolutions of 4K.
According to Thurrott, the current plan is to focus on the model powerful and the mention of Lockhart would have gone. This medium has talked to sources inside and outside Microsoft, and the conclusion is that the developers would have had more difficulties than anticipated when creating the games for two systems with different technical specifications, as they should make sure you do that worked well on the console, less powerful, and then add the improvements to the Anaconda installer.
"Keep in mind that it is more easy to improve -or move up the quality – that reduce it. For this reason, the games of new generation of Xbox would be at a disadvantage -with regard to the competition – performance and graphics, which is not what you want to see Microsoft" during the beginning of the generation. Thurrott ensures that Digital Foundry would have also heard this rumor during E3 2019.
Video: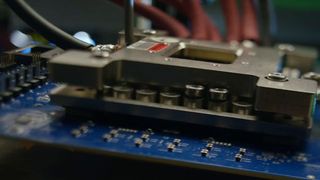 The price would be to the advantage of Lockhart
The other aspect that would have dismissed Lockhart is that the course reduced price left to make sense of the progress made with xCloud, his service game in streaming, that carries games pointers to any device -as the mobile-.
"Even if Microsoft has multiple consoles available with the Xbox One S, X and All-Digital-Edition, the streaming of new generation will make it easier for the company to focus on a device. And considering that the margin-of benefits – it is low in the hardware and that Microsoft really wants to sell games, regardless of platform, sell a console and drive xCloud for everything has a bit of sense".
Vandal
Microsoft finally launched a model of its next console
Source: english
June 20, 2019