The manager, who spent 20 years representing the brand of the Microsoft console, will be executive vice president and general manager of Blizzard Entertainment.
Mike Ybarra is joined to Blizzard Entertainment as executive vice president and general manager on 4 November. The management announced its running as vice-president of Xbox at Microsoft on the 10th of October, after having been in the company of Redmond since the year 2000, where he started as a systems engineer.
"I Am very happy to announce that I will join Blizzard Entertainment as executive vice president and director-general from the 4th of November," explains Ybarra in a tweet. "We will work with all our energy to provide players with content and incredible experiences. I can't wait to be a part of this team."
I'm very happy to announce I'm joining @Blizzard_Ent as Exec. Vice President and GM starting 11/4 (will be at #blizzcon!). We will work with all our energy to serve gamers with incredible content and experiences. I can't wait to be part of this team. #lucky #humble #gamers #serve pic.twitter.com/kZ8dRuF3pe— Mike Ybarra (@Qwik) October 24, 2019
Before becoming vice president of Xbox, Ybarra was systems engineer, he worked on the development of Windows 7, led the team manager of Xbox Live, and served as the Partner Studio Manager at Xbox Studios, what prompted you to participate in the creation of games such as Gears of War, Ryse: son of Rome, Qauntum Break and ReCore, among others.
troubled Times in a Blizzard
Ybarra joins Blizzard in a tormented time for the study responsible and mythical sagas such as Warcraft and Devil. Frank Pearce, one of the founding partners of the company, left the company in July of this year. In 2018 was Mike Morhaime, another of its founders, who left his job as president.
In the past few weeks, followers and workers of the study criticized Blizzard for kick a player hongonkonés Hearthstone a tournament official to defend the riots in Hong Kong, something that goes against the rules signed by the participants. After complaints from players and protests of employees at the doors of the studio, Blizzard reculó: in place of a year you will eject a six months, and will be able to collect your prize accumulated up to the moment. However, the situation has not calmed down: there is planned a demonstration in full BlizzCon 2019, where you will be Ybarra.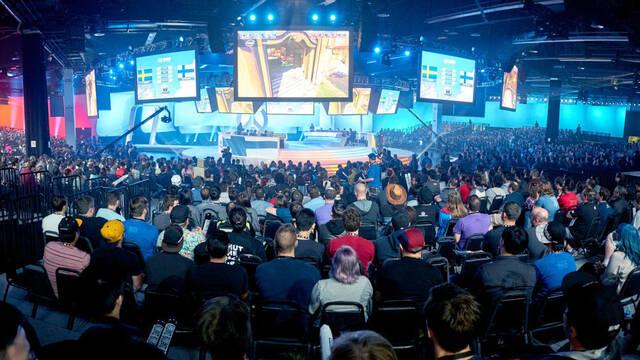 The fair of Blizzard, where the community of their games together to see the upcoming developments of their sagas favorite, will take place from 1 to 3 November. The rumors indicate that among the new features, in addition to the Devil Immortal for mobile phones announced in 2018, will be Diablo 4, Diablo 2 Remastered and Overwatch 2. Of course, this is nothing more than a rumor, and until that the californian company does not announce anything, take the information with tweezers.
Mike Ybarra, former vice president of Xbox, joins Blizzard
Source: english
October 24, 2019