The vice-president of Xbox, has echoed this information.
last week we did echo of a rumor that stated that both Microsoft as Nintendo working "closely" in large projects. If well after the rumors have indicated that the assumptions Cuphead and Ori and the Blind Forest to Switch would be "technical tests" of Microsoft, a company executive has spoken on these pieces of information.
it Is Mike Ybarra, vice president of Xbox, which has responded so cryptic and enigmatic to the talk of these rumors on his personal Twitter account.
Video: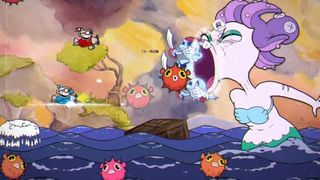 Ybarra teaches us the definition of "rumor"
It's a rumor that I only play PC games!— Mike Ybarra (@XboxQwik) 24 February 2019
After sharing with us the definition of the word "rumor", Ybarra continued writing the following: "it Is a rumor that only play titles PC".
it Was expected that neither Microsoft nor Nintendo either confirming or desmientan this information until some time has passed and occur due to official announcement, assuming it to be some collaboration between the two companies.
on the other hand, recently it has also been mentioned that Microsoft would present their two new consoles at E3 this year.
Mike Ybarra, Xbox, responds in cryptic form to the rumors about Switch
Source: english
February 25, 2019