will Arrive in April 2020 to consoles and PC, and is an adventure-type 'dungeon crawler' with the universe of Minecraft, which began as a project of the Nintendo 3DS.
Mojang has shown 30 minutes of the demo of Minecraft: Dungeons, your new adventure in the world of Minecraft. Although there is no known specific date of release, Microsoft announced this month that it would be available on Xbox One, PlayStation 4, Nintendo Switch and PC in April 2020. It is a spin-off that combines survival with elements of rpg, with a new perspective. In the adventure we end up with hordes of enemies, find loot, weapons and armour and even has a system of levels or enchantments to unleash our power.
Offers cooperative multiplayer for up to four persons will be able to fight against a multitude of dangers in castles and dungeons, locations typical of the role. Interestingly, the prototype began as a a game for the Nintendo 3DS, but Mojang wanted to give more ambition to Minecraft: Dungeons and that you could enjoy in platforms more powerful. "We played with a lot of different ideas, but finally make a dungeon crawler was something that really impressed us", says the study, which was looking for an easy, simple, which was suited to all types of audiences.
Photo by Sergey Zolkin from UnsplashWell, Xf...

What is Inat Tv Pro?Inat Tv Pro APK for Andr...

The cryptocurrency market has exploded in po...
you Could make the leap to more genres
Minecraft is a brand known all over the world, but in the past few years Mojang had not worked in other titles, only adaptations to different platforms and expansion of content. Now with Minecraft: Dungeons expecting it to work and, if you like, to dare with other genres and styles that expand the universe of Minecraft.
Video: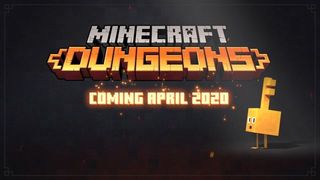 Minecraft Dungeons shows a lengthy gameplay of 30 minutes