Represents a growth of 7% from 2017.
Minecraft seems to have been developed with ease during 2018: the payment title has raised $ 110 million during the past year, according to Sensor Tower.
The game of Mojang came to the mobile market in October of 2011, and the number belonging to 2018 provides the best year of Minecraft on this platform. In addition, it represents an increase of 7% with respect to the year 2017, and that year raised $ 103 million from the App Store and Google Play.
Video: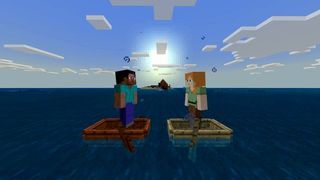 Minecraft continues to host in the mobile market
the united States was the market that most contributed to the income of Minecraft in this market: generated 52.8 million of dollars, which represents a 48% of the total. Britain, in turn, took second place with 7.3 million dollars (6.6 percent). Japan, in third place, generated $ 5.5 million (5%).
united States accounted for 52.8 million usd to Minecraft during 2018
During the first quarter, the popular title of Mojang earned $ 30 million worldwide. This figure also represented an increase from 2017, when the game won 24.5 billion dollars during the same period.
In 2014, Microsoft acquired Mojang and Minecraft 2,500 million dollars. Recently, the study indicated that the version of the Nintendo 3DS she would not receive any more updates.
Minecraft had a revenue of $ 110 million on mobile in 2018
Source: english
February 15, 2019