A new update introduces this interesting novelty.
Players Counter-Strike Nexon: zombies and can enjoy an interesting novelty in this free game for PC since the last update released brings a new system improved zombies. Also, a new end boss described as "brutal and yet, Cuddly" and also new items and special events is incorporated. The game is available href="http://steamcommunity.com/games/273110/announcements/detail/638755483468052749″ through Steam .
the most notable update is called Zombie DNA and enter a new system that allows players to get into the DNA of zombies to develop and improve their skills, and taking action to a higher level. Players can choose from a wide range of modifications, based on both the skills of attack and the defense. For example, selecting "Enhance Origin" will provide to the zombie a slight increase their resistance points.

is now available on additional content teddy Nightmare, which incorporates a new boss who joins the battle, the terrifying teddy bear Ted. Dressed as an elite soldier equipped with a giant hammer, Ted is an all terrero on the battlefield, which also has skills other bosses, like the black hole of Oberon and the firestorm of Revenant.

Teddy Nightmare will be available for three weeks. players can buy 15 or 30 days access from the Steam store. Both packages include limited access to a box of Crafting .

April 1, Counter-Strike Nexon: Zombies commemorate the April Fools' Day with a special event , giving players access to big head mode, which inflate the heads of opponents to sizes of the funniest. In addition, every player who logs on April Fools ?? Day, will be rewarded with a special spray, which will allow painting walls and floors of any map throughout the day .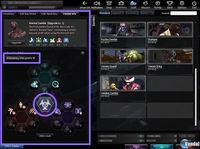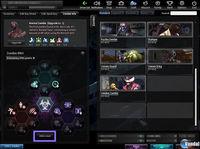 Modifies the DNA of zombies Counter-Strike Nexon: Zombies
Source: english
March 18, 2016