Ed Boon of NetherRealm Studios shows on Twitter the look of your new fighter, confirming that it will be one of the DLC's title.
Confirmed a few days ago next to Nightwolf and Spawn, Sindel has made an appearance in the video game NetherRealm Studios Mortal Kombat 11, showing your final design in the successful fighting game. Has been Ed Boon, through an image on Twitter, which has been presented to the fighter in society.
7 deadly Sindels #MortalKombat11 pic.twitter.com/d1isuSbwxH— Ed Boon (@noobde) July 8, 2019
Making a fun game of words 7 deadly Sindels or 7 deadly sins in relation to the name of the main protagonist, has allowed us to observe the appearance of Sindel, the queen of Edenia, with your typical clothes purple. The image is particularly dark purpose, perhaps keeping some element or traits definitive of the design, something that could relate to your way under the spirit of revenge after his death in the story mode of Mortal Kombat in 2011.
The image is particularly dark on purpose, perhaps he kept some element or traits definitive of the design
Mortal Kombat 11 because you can enjoy both on PC and on PS4, Xbox One and Nintendo Switch. You can read our analysis in the following link.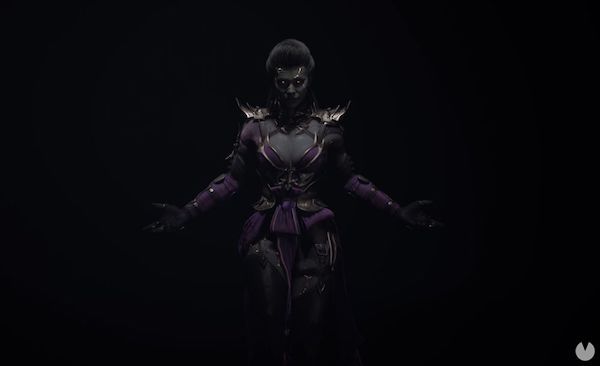 Mortal Kombat 11: Sindel unveils his final appearance in the video game
Source: english
July 8, 2019