AGENCIES
Fusion with You, the only tariff that included fixed, mobile and internet without tv, you will no longer be traded on the 9th of July.
The company shall maintain the same conditions to the customers, but will not allow new hires under this package.
Movistar offer two new packages that were launched to compete in the market with low-cost: 45 euros and 60.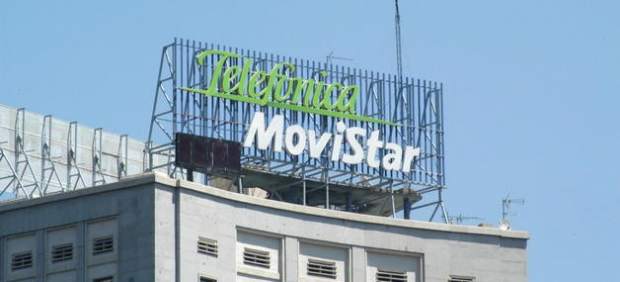 Movistar has decided to integrate the offer of television in all of its content, convergent, banishing the one-time fee that, to date, kept fixed, mobile and internet without the tv channels except for viewing online. Is the case of the package, Fusion with You (55 €/month), which will be marketed starting this Sunday, 9 July, announced on Wednesday the company.
The 1.2 million customers that have purchased this package, however, may keep it, although they will be offered the opportunity to hire two new packages are converging which will enter into force on the same day and that itself will introduce the television deal. So, the operator will not allow new hires to Fusion with You.
new developments have been presented as Movistar Fusion #0 and Movistar Fusion Series, available from 45 euros and 60 euros per month, respectively, and through which the company launches to compete in the market of low-cost.
Fusion #0 has fixed-line, internet, tv with decoder, 4.500 titles of video on demand and two mobile lines. One of them with 2GB and 200 minutes, and the second with 200 MB of data and calls at zero cents per minute. The second package, the € 60 includes channels in series, channels of 8,000 titles of video on-demand, and two lines of mobile. The first 4GB of data and 200 minutes and the second with 200 MB of data and calls at zero cents per minute.
The president of Telefónica España, Luis Miguel Gilpérez, would not comment on whether the decision of Movistar stop marketing packages fusion without television will mean that this type of product will be launched with a second mark, namely Tuenti, as have its competitors.
"we Considered many options, always. ( … ) What we are going to use second marks? May yes, may not. We don't know. Has advantages and disadvantages. You have to weigh the global positioning", he added.
The goal, explained to from Phone, is to extend the payment for content to the entire population. "One of every three households has pay tv, two out of every three, not. We have left that challenge," in the words of Gilpérez. Your goal is to double the penetration of pay television in Spain in two or three years, until it's placed in a 70-80% in 2020.
Movistar agrees to new customers Fusion to retain the television deal
Source: english
July 5, 2017