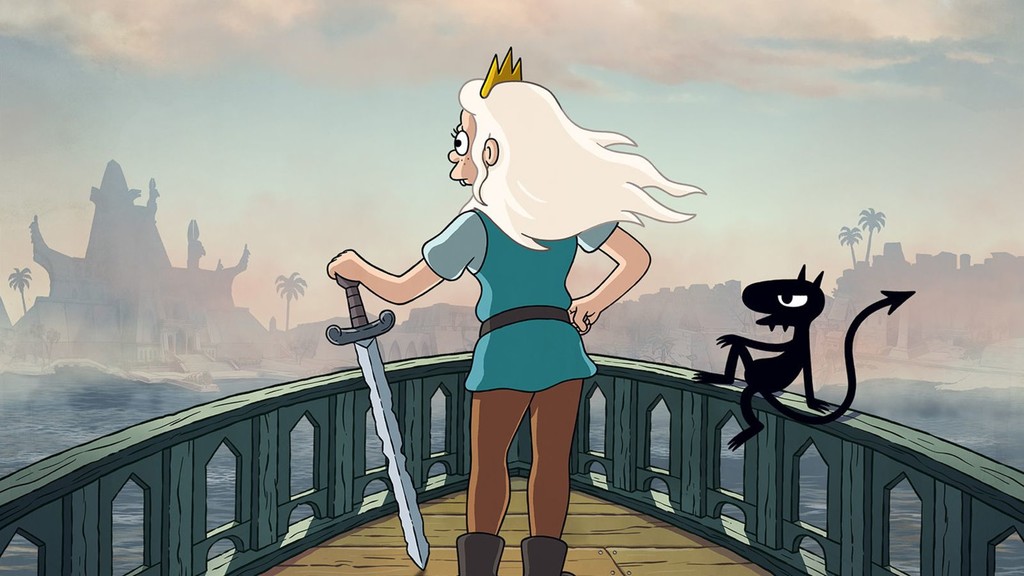 Today Netflix is being very generous to fans of their series. A few hours announced that the third season of 'Paquita Rooms' premieres on June 28 and has now put date back to '(Dis)enchantment'. The animated series of Matt Groening returns with new episodes on September 20.
Until now, Netflix was only made available to its customers ten episodes of your first season, which now comes to an end with the premiere of several other new chapters. It is a bit cheating, because we saw already felt like a full season, but well, they will know.
Will she win… or booze? Disenchantment returns September 20. pic.twitter.com/8ZchIk96XP

— Disenchantment (@disenchantment) May 16, 2019
Netflix has taken advantage of the occasion to launch the poster of this Part 2 of '(Dis)enchantment', in which we detect a clear homage to 'Game of Thrones' with Bean occupying the place of Daenerys. I imagine that it will be a simple nod, but to know what it has in store for us Matt Groening.
let us Remember that the series is already renewed up to 2021, so Groening can afford to continue promoting the nature serialised '(Dis)enchantment'. Personally, that was what struck me the most of the first season, to which he struggled to take shape, and what about you?
we Also recommend
The version Simpson "selfie" of the Oscar, the picture of the week
Video with the 27 best film buff references of the Simpsons
'Futurama' renews until 2013 what is burning the series?
–
The news Netflix sets date for the return of '(Dis)enchantment': the series of Matt Groening to parody 'Game of Thrones' in the poster of his Part 2 was originally published in Espinof by Mikel Zorrilla .

Espinof
Netflix sets date for the return of '(Dis)enchantment': the series of Matt Groening to parody 'Game of Thrones' in the poster of his Part 2
Source: english
May 16, 2019